A Boston Adventure: Forbes 30 Under 30 Summit 2016
By:
Neelu Mohaghegh
-
Monday, Oct 24, 2016 - 12:16pm
Original Article From: Verge Campus by Neelu Mohaghegh
Once again, the business icon publication sought out its top successful 30 entrepreneurs under the age of 30 and put on their biggest event to date! This conference of tech moguls, creative connoisseurs, social heroes, and financial leaders took the city of Boston, Massachusetts by storm with their incredible knowledge, insight, and experience.
You can see the entire agenda HERE.
This event was created to break down the barriers of passage for young millennials to enter into the commercial world. They begin this long journey with a screening list of over 15,000 people known as the best that there is and then boil it down to 600 men and women to be featured in the year's annual 30 Under 30. These are known as "America's most important young entrepreneurs, creative leaders and brightest stars." These are human beings who are making a difference with their voices and their minds. They are the shift in our culture.
Being under 30 is now an advantage to our new generation, and that what this conference is about! It's about celebrating our youth, our resources, our creativity, and our ability to create and recreate!
Some names who rank in this year's list are some notable figures such as: NBA champ Stephen Curry, Star Wars: The Force Awakens lead actor John Boyega, plus-sized supermodel Ashley Graham, Canadian crooner Shawn Mendes and YouTube gamer CaptainSparklez (Jordan Maron)
These chosen are then judged by a star-studded panel of successful folk like Steve Balmer, Tory Burch, Robert Smith and Laurene Powell Jobs, Sarah Jessica Parker, Jessica Alba, and many more!
With food, music, panels, brainstorms, discussions, networking sessions, and so much more, all 3 days were packed with endless information and experiences. I had the honor of being able to cover as press for this incredible journey amongst the pioneers of today!
This year, Boston was graced by the presence of the extravaganza and having the chance to home the entirety of the conference! The first day began on Sunday, October 16th with full-out music festival! Artists who performed that night included Delta Rae, Halsey, Jason Derulo, and Gallant!
Delta Rae | Tami Nguyen Photography
Jason Derulo | Tami Nguyen Photography
The next day, we left the whimsicality of the City Hall Plaza concerts and transitioned into a more business oriented  gala. It was inspiring, motivating, and self-fulfilling to hear these big leaguers teach us a lesson or two that they have learned along the way as they built up and sustained their companies.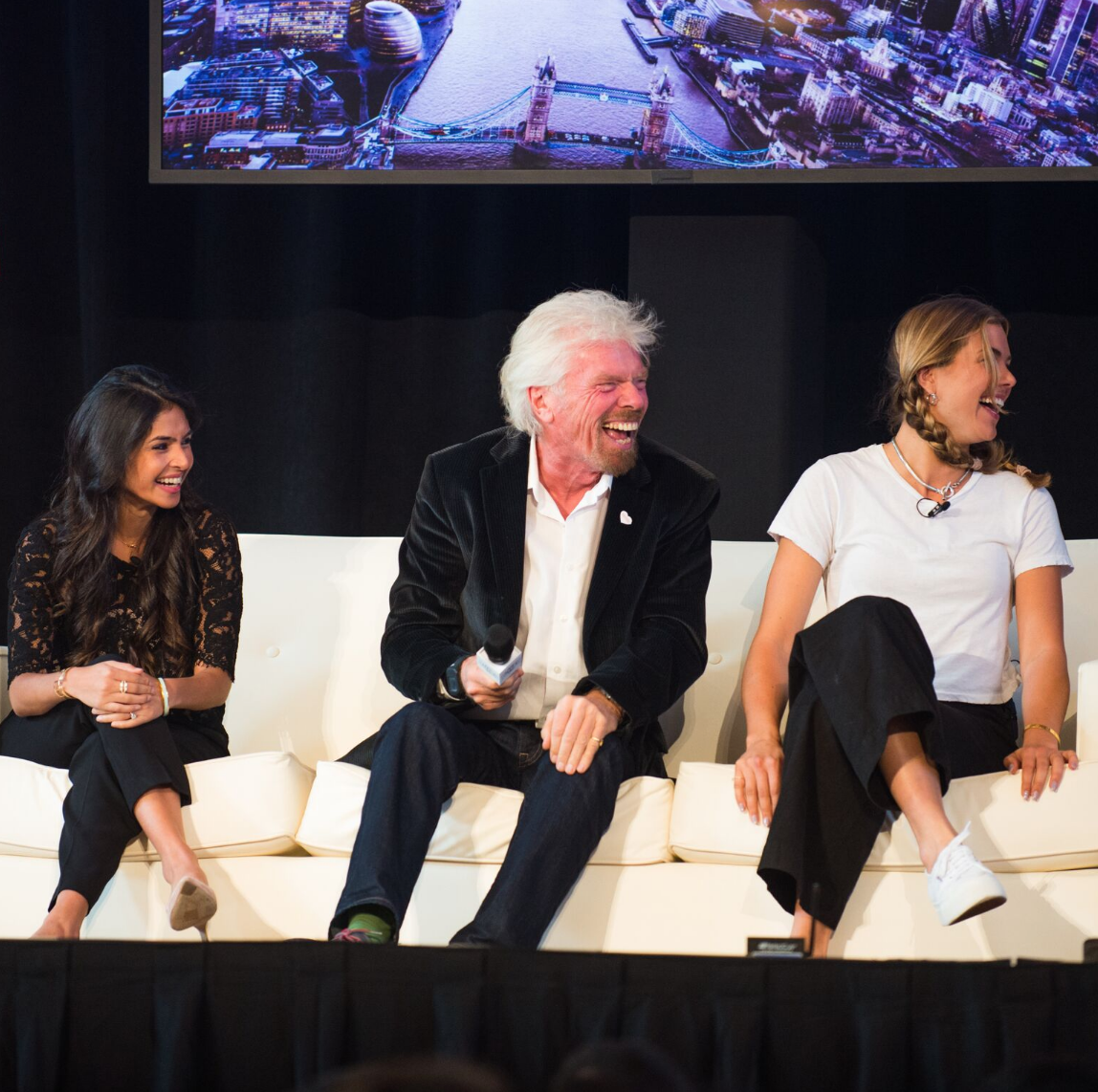 "There's not a big difference between an entrepreneur and an adventurer."
 – Sir Richard Branson, Virgin Atlantic Airways
"Art is meant to offend. It's meant to provoke. I'm trying to be as socially aware as I can possibly be and I'm not offending anyone in my fan base. But art is also meant to trigger."
– Halsey, Alt-Pop Singer-Songwriter
"Persevere. Be relentless. Get real with what you're good at and what you're not good at. Stick to your guns and don't wait for tomorrow. The only thing you have control of is right here and right now."
– Jessica Alba, Actress and CEO The Honest Company
Bethany Mota | Tami Nguyen Photography
The stages took over the city of Boston reaching from territories like Harvard University, Emerson College, Northeastern University, City Hall Plaza and Faneuil Hall. Each stage had their own respective topic and theme: Create, Tech, Impact, Capital, and Ideas Hub. All I could think about was what a fantastic face-to-face with collaboration and vision these whole two days would be- Monday and Tuesday of perpetual discovery and inspiration.
The Under 30 Village was a very cool set up where already established and just aspiring organizations from all around showcased their product or service. This consisted of big name companies like Fidelity, Cole Haan, and Virgin Atlantic Airways, and then smaller start-ups like Coffee Bars and charity apps and music products like SoundBridge and Environmental brands geared towards sustainability.
Towards the end of the event, we were even introduced to large icons like all-star chef Bobby Flay, CEO of WeWork and WeLive, founders of TheSkimm, creators of Fine Brothers Entertainment, representatives of Grooveshark and Sweetgreen, and so many more! Even super-athletes like Aly Raisman, Maria Sharapova, Michael Phelps, and Martellus Bennett also made an appearance to the event.
Maria Sharapova | Tami Nguyen Photography
Michael Phelps | Tami Nguyen Photography
Martellus Bennett | Tami Nguyen Photography
This was a once-in-a-lifetime festival of innovation showcased and presented pridefully in our Boston, who is super thankful to have had the chance to represent this gathering of engaged and active minds. I will never forget the opportunity I had of getting to hear from those who made it to their own summits, and I can only hope that I can rise to that occasion as well in my life.

Comments