19 photos that capture the styles of Boston Calling 2017
By:
yiseowl
-
Monday, May 29, 2017 - 4:17pm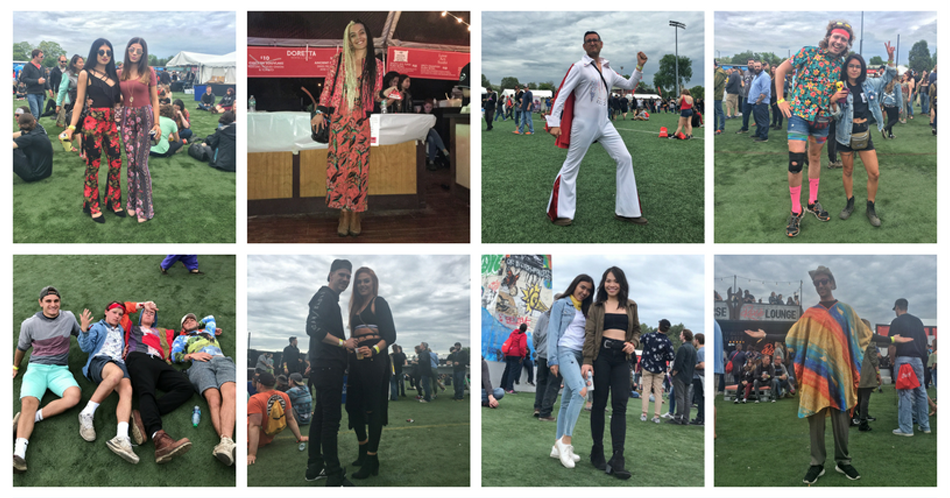 From fanny packs to fishnets, white chucks to crop tops, we asked @thetrendistic to spot the styles of Boston Calling. Here's 19 photos capturing the fashions of the 2017 Boston Calling Music Festival. (Photos by @tequilapluslime via @thebostoncalendar Instagram account.)

1) THE GREATEST BROMANCE ON TURF

2) BACK BAE

3) THE ONES YOU CAN GET CRAZY WITH

4) BUBBLING AWAY

5) MAKE THEM STOP AND STARE

6) TOO GLAM TO GIVE A DAMN

7) ABOUT TO DROP A ??? ALBUM

8) CHANNEL YOUR INNER CHILD

9) REVERSE BELICHICK CUTOUT

10) BUBBLES & FISHNETS

11) FLOWER BOMBS

12) GOT MY ELVIS ON!

13) TOP KNOT, WHY NOT?

14) HUNTER CITY

15) SPOTTED LORDE

16) ONE L☮️VE

16) PINK HAIR, DON'T CARE

17) I'LL TAKE YOU TO THE ?

18) ROSÉ ALL DAY

19) KEEP STOMPING IN MY AIR FORCE ONES

Comments