20 Free Things To Do in Boston in April
By:
Jim Martinho
-
Monday, Apr 2, 2018 - 9:28pm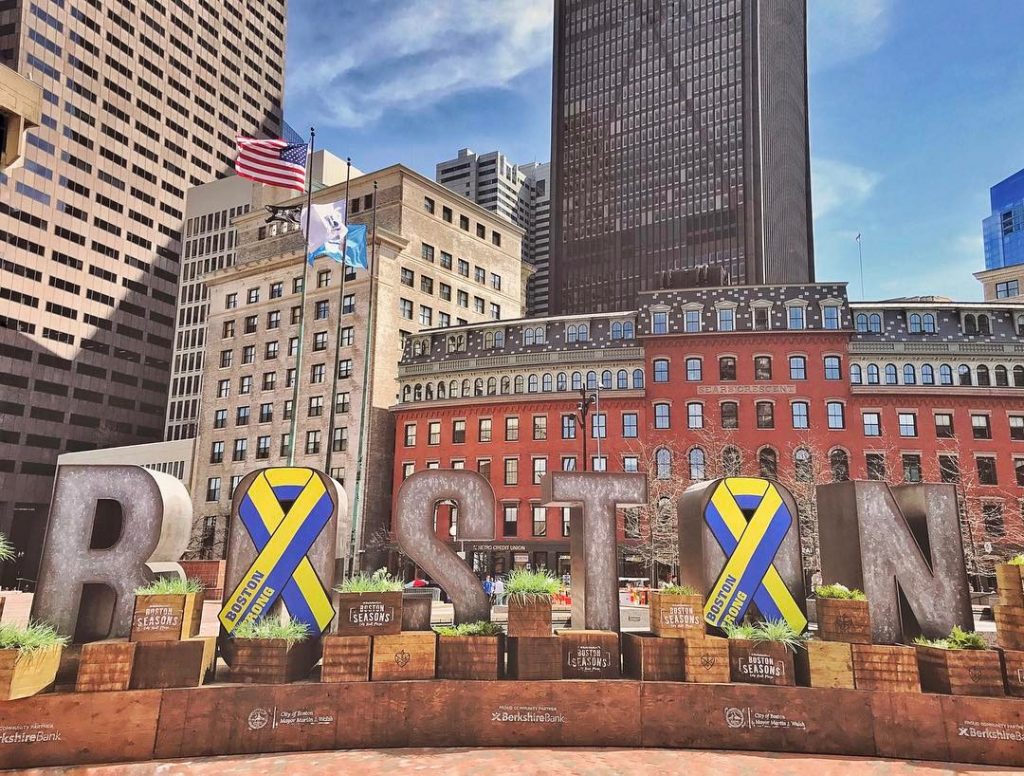 Keep your calendar (and your wallet) full with our picks for 20 free things to do around Boston in April.
1. National Poetry Month Festival
T.S. Eliot's epic poem "The Waste Land" opens with the line "April is the cruelest month." But that was way before April was declared National Poetry Month. Boston celebrates with a five-day festival in the Back Bay that wraps up with a weekend of readings by established and emerging poets at the Boston Public Library. All of the festival's events are free and open to the public.
Wednesday to Sunday, April 4-8 | Event website
2. EMERGENTE
Villa Victoria Center for the Arts and A R E A Gallery present an exhibition showcasing the work of emerging artists with Latin American heritage. The exhibition celebrates the diversity of visual languages and approaches in each artists' chosen means of expression, ranging from photography to sculpture.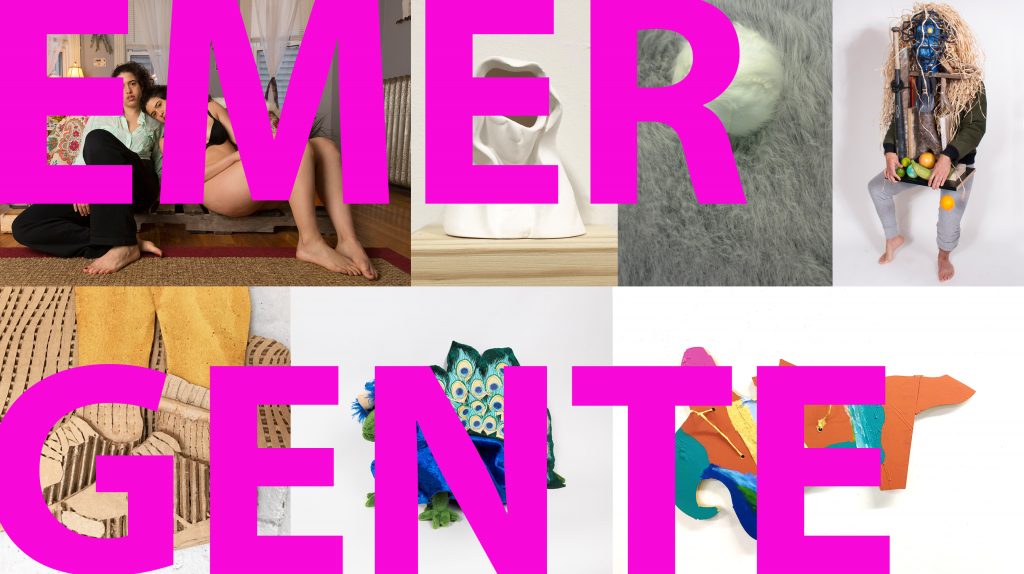 April 6 to May 3 | Event website
3. Junot Diaz
Pulitzer-prize winning author Junot Díaz visits Villa Victoria Center for the Arts to debut his latest work, 'Islandborn.' lllustrated by Leo Espinosa, 'Islandborn' celebrates cultural diversity in America and our imagination's boundless ability to connect us to our families, to our past and to ourselves. It's the first children's book from the author of 'The Brief, Wondrous Life of Oscar Wao' and 'This is How You Lose Her.'
Sunday, April 8 | Event website
4. Ben & Jerry's Free Cone Day
Every year since 1979, Ben & Jerry's has signaled the return of spring by handing out free ice cream at participating scoop shops. Line up — and there will be a line — at Boston-area shops in the Back Bay (Newbury Street and the Prudential Center), the Seaport, and Harvard Square between noon and 8 p.m.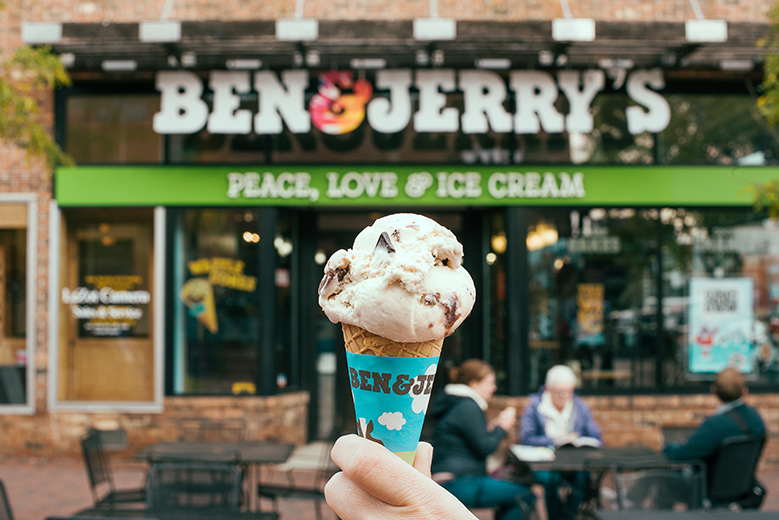 Tuesday, April 10 | Event website
5. 'I, Tonya' and 'The Disaster Artist'
Emerson's free Bright Lights film screening series presents two of last year's buzziest films. On Tuesday, April 10 see Best Supporting Actress Oscar winner Allison Janney in 'I, Tonya' and on Thursday, April 12 see James Franco as Tommy Wiseau in 'The Disaster Artist.'
Tuesday + Thursday, April 10 + 12 | Event website
6. Who Let Who Let the Dogs Out Out
Artist Ben Sisto is the world's leading expert on "Who Let the Dogs Out," as evidenced by his collection of over 250 pieces of memorabilia and artifacts. In this multimedia presentation at MassArt, he tells the stories of musicians, lawyers and fans from all around the world, shining a light on the origins of that catchy pop abomination you're ashamed you can't stop yourself from singing along to. The talk will be followed by an after party with DJ Dayglow.
Wednesday, April 11 | Event website
7. Christopher Jackson
Lesley University presents a free public lecture with Strauch-Mosse Spring 2018 Visiting Artist and Broadway star Christopher Jackson, a Tony Award-nominated actor as well as a Grammy- and Emmy Award-winning songwriter/composer, best known for starring as George Washington in 'Hamilton.' Here comes the general!
Thursday, April 12 | Event website
8. Cambridge Science Festival
The annual 10-day celebration of science, technology, engineering, arts, and math in Cambridge and beyond features free museum admissions, a science carnival and robot zoo, a science of beer talk at Aeronaut Brewing Company, and many more free events.

April 13-22 | Event website
9. Astronomy After Hours
This free program at the Museum of Science begins its 2018 season on April 13. Every Friday through October, weather-permitting, visit the Gilliland Observatory on the roof of the museum's parking garage and view stars, planets, the Moon, and other astronomical phenomena.
Fridays beginning April 13 | Event website
10. Slow Art Day
Join MIT's List Visual Arts Center for the annual celebration of Slow Art Day — an international event which aims to help people discover the joy of looking at art slowly — to take a closer look at the intersection of art and technology in our exhibition Before Projection: Video Sculpture 1974-1995.
Saturday, April 14 | Event website
11. Leonard Bernstein Festival of the Creative Arts
Most events at the annual arts festival at Brandeis University are free and open to the public. This year's festival pays tribute to founder Leonard Bernstein on the 100th anniversary of his birth, including a free Boston Lyric Opera concert of Bernstein's music.
April 15-22 | Event website
12. The Boston Marathon
The biggest event on Boston's calendar happens to be completely free to spectators. A general rule of thumb is the closer you want to be to the finish line, the earlier you need to arrive to get a good viewing spot (or seat at a bar). Also free and open to the public is the John Hancock Sports & Fitness Expo, the running industry's premier expo for new products and services. The 2018 Expo will feature more than 200 exhibitors from April 13-15 at the Seaport World Trade Center.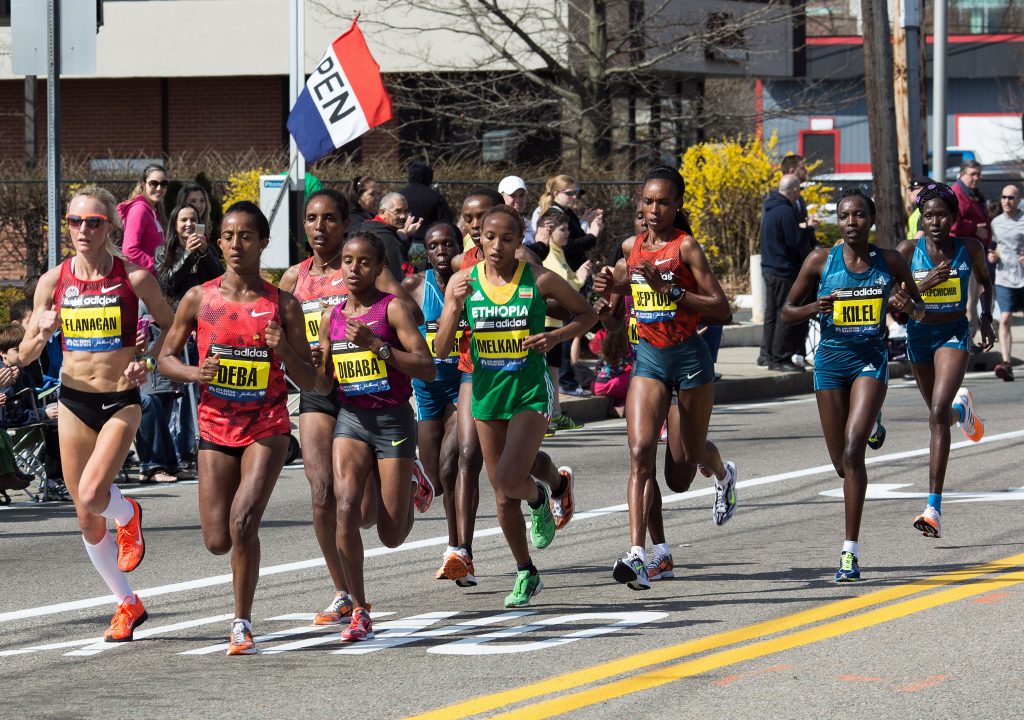 Monday, April 16 | Event website
13. Reenactment of the Battle of Lexington
If you're willing and able to wake up early enough to get to Lexington by 5:30 a.m., you can see the annual reenactment of the shot heard round the world and the battle that kicked off the revolution. Following the ringing of the bell in the Old Belfry, members of the Lexington Training Band (now known as the Minutemen) gather on Lexington Green to await the column of British Regulars as they march into the town center. A shot rings out, the skirmish follows, and the British column marches on towards Concord leaving dead and wounded behind.
Monday, April 16 | Event website
14. Boston Jazz Week
Revived by JazzBoston in 2007 after a 24-year hiatus, Jazz Week is a collaboration of Greater Boston's jazz musicians, venues, presenters, and publicists to celebrate the music and the dynamic and diverse year-round jazz scene that makes Boston one of the world's great jazz cities. More than 100 venues participate annually, and many events are free. The event comprises the Arlington Jazz Festival and its four days of events. Of course, you can see free jazz year-round at the legendary Wally's Cafe in the South End, which never charges a cover.
April 20-30 | Event website
15. East Boston Open Studios
East Boston Artists Group hosts its annual Open Studios on April 21-22, from noon to 6 p.m. each day. Participating artists will open their studios to the public, showing and selling various artwork. The studios at 80 Border Street are a convenient 5-minute walk from Maverick station on the MBTA Blue Line.
Saturday and Sunday, April 21 + 22 | Event website
16. Comedy Party at Cafeteria
The last Wednesday of every month, the Newbury Street hangout features a lineup of local and national comedians, including previous winners of the Boston Comedy Festival and acts that have been on Conan, Jimmy Kimmel, Late Night with Steven Colbert, Comedy Central, Sirius XM and more. Not only is the show completely free, you can enjoy free drink samples from sponsors Ketel One, Kronenbourg 1664 Blanc, Carlsberg, and Copper Dog.
Wednesday, April 25 | Event website
17. Boston College Arts Festival
Over 16,500 people attend the Annual Boston College Arts Festival, participating in art demonstrations, enjoying music, dance and theatre performances, browsing through art exhibitions, listening to literary readings, and appreciating films. Highlighted at the spring's festival are the 'BC's Best' competition, BC Underground, and Dancing with bOp!.
April 26-28 | Event website
18. Harvard ARTS FIRST Festival
The third in our trio of college arts festivals this month, ARTS FIRST showcases student work at a variety of free performances and events. This year's alumni Arts Medal will be awarded to 'Underground Railroad' author Colson Whitehead, Harvard class of 1991. The ARTS FIRST Performance Fair features comedy, acapella, dance, music of all kinds, drama and more on Saturday, April 28. The next day, the festival presents a free public performance of Sophocles' 'ANTIGONE' at the Harvard Colosseum, one of the largest classical amphitheaters in America, modeled after the original Stadium of Athens.
April 26-29 | Event website
19. Japan Festival Boston
The annual festival on the Common celebrates Japanese culture and Boston's relationship with sister city Kyoto. A food festival on Saturday, April 28 is followed by Sunday's main festival featuring workshops, stage performances, food booths, cosplay contest, raffles, silent auctions, and a kids corner.
Saturday and Sunday, April 28 + 29 | Event website
20. Run of the Charles
Think of the Run of the Charles as sort of the Head of the Charles's little brother. Boston's premiere paddling event is the largest flat-bottomed boat race in New England. Races start in Dedham, Needham, Newton, and Brighton and finish at DCR's Artesani Park on Soldiers Field Road in Brighton, where race fans and families gather to enjoy a day of music, refreshments, exhibits, raffle drawings, picnics and awards at the free Finish Line Festival.
Sunday, April 29 | Event website
—
Comments