20 Free Things To Do in Boston in February
By:
Jim Martinho
-
Wednesday, Jan 31, 2018 - 9:37pm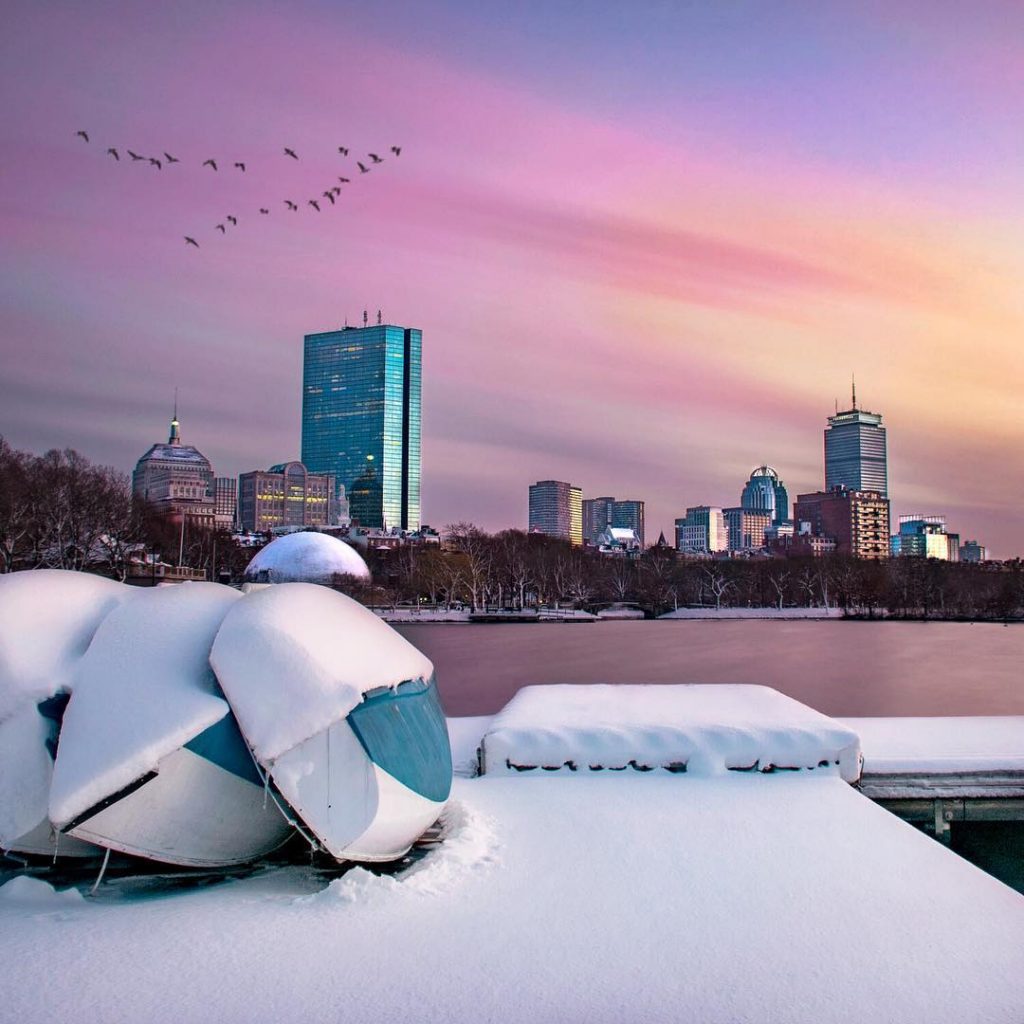 February doesn't have a lot going for it. It's one of the coldest and snowiest months. It's the hardest to spell. And it's the shortest month, even when it's a leap year, which is pretty cool! Hey is this year a leap year? It is not. However: You still have to exist through this month, so here's twenty free events around Boston to keep your calendar (and your wallet) full all February long.
1. How to be a Side-Hustler: A Definitive Guide
How do you make your aspirations of becoming your own boss come to life, without giving up your full-time job? Enter the side hustle. General Assembly hosts this panel of experts delivering  tactical tips and tricks on the how (and why) behind starting a successful side hustle. Maybe by this time next year you'll be cashing in and won't have to attend exclusively free events.
Thursday, February 1 | Event website
2. MGH Blood Donor Center Cupcake Tasting Event
OK, this one's not exactly free, but they're only asking for your blood, not your money: Stop by the the Mass General Hospital Blood Donor Center on any Thursday in February, make a life-saving blood or platelet donation, and enjoy delicious cupcakes from some of Boston's best bakeries. All donors will also receive a long sleeve t-shirt. But cupcakes and a shirt don't compare to how good you'll feel when a co-worker points out you have some frosting on your face and you say "Oh thanks! It's just from the cupcake I got for literally saving lives. How was your lunch break?"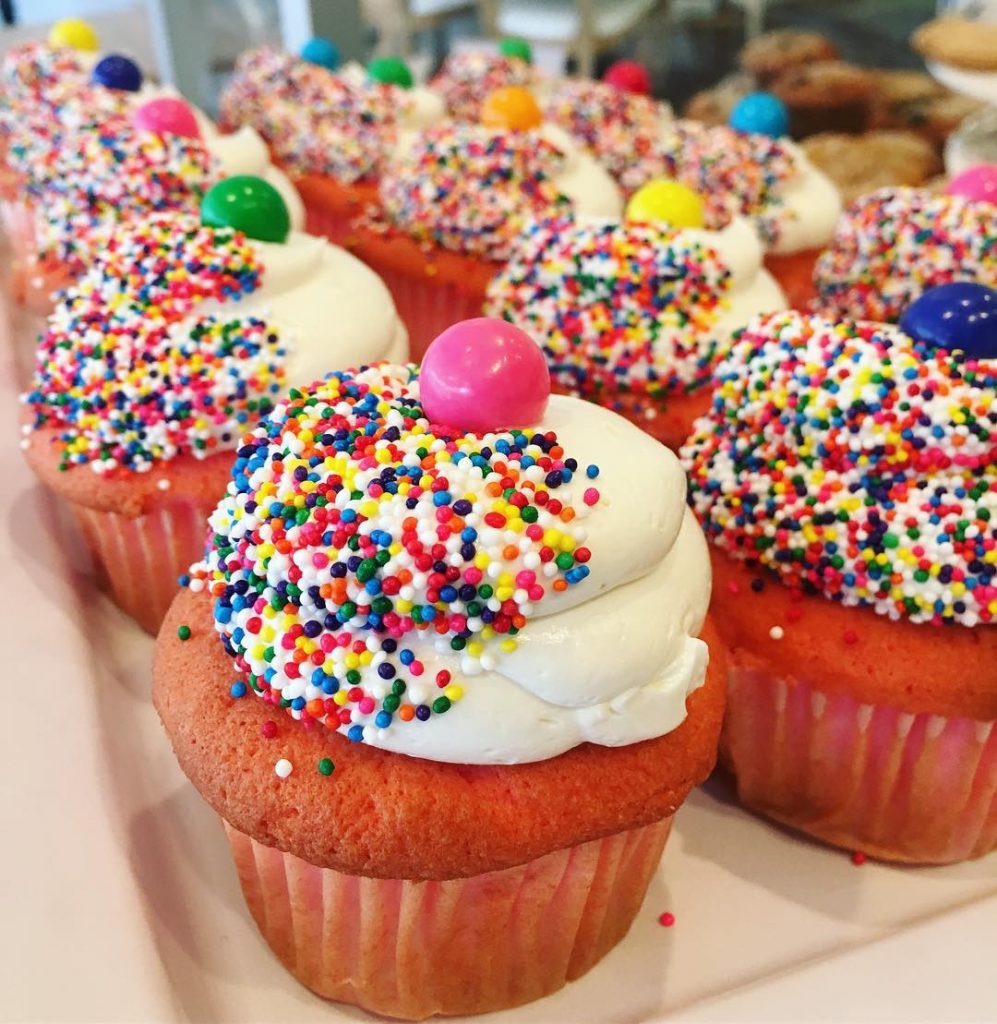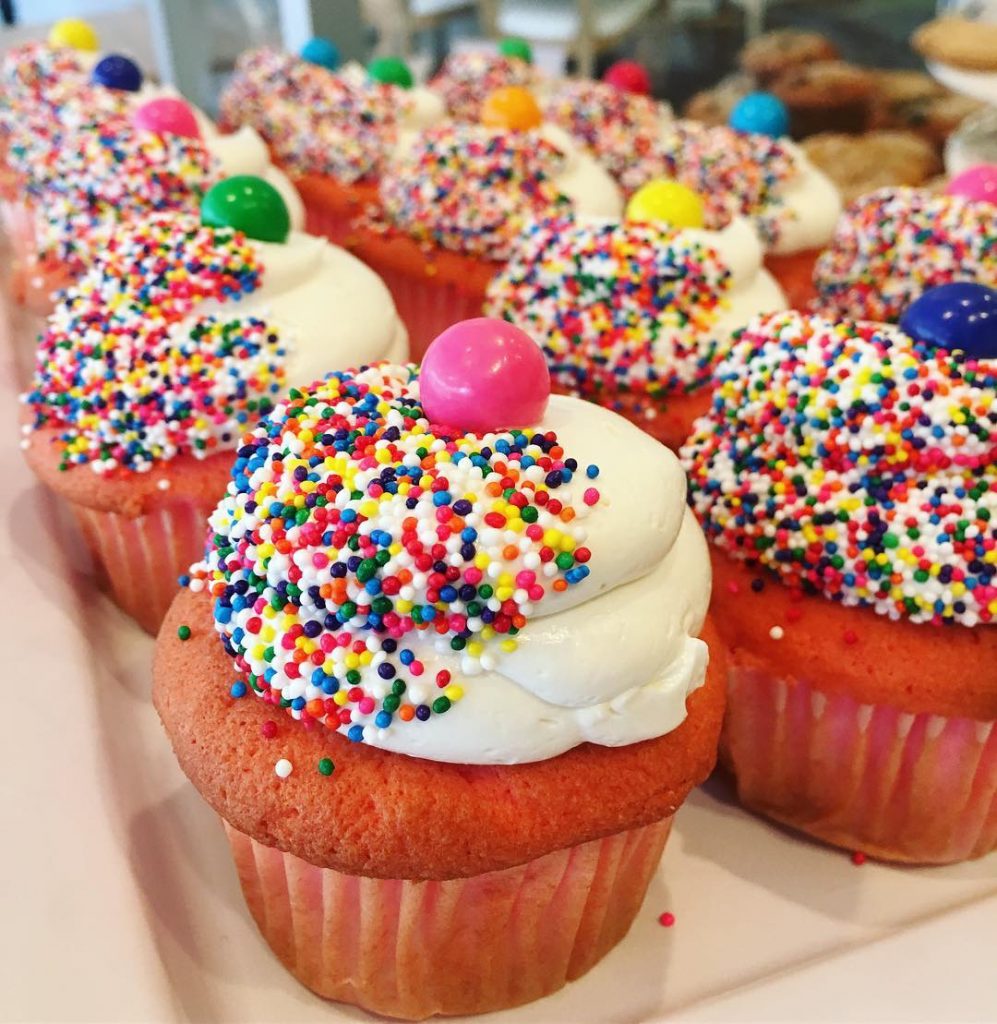 Thursdays beginning February 1 | Event website
3. 'Groundhog Day'
I don't need a groundhog to tell me when winter's going to end. I know when it's going to end: Never. It's never, ever going to end. This is just how we live now. But that's no reason to hold a grudge against the classic 1992 Bill Murray movie. ONCE Somerville hosts a free screening of the film in advance of its annual Groundhog Day party. Watch out for that first step, it's a doozy!
Friday, February 2 | Event website
4. Spirit Ghost's Goodbye New England Show
Send off Amherst surf punks Spirit Ghost before they move to Austin at their Goodbye New England show Saturday night at the Mass Apparel Concept Store in Allston. The free show features openers Today Junior and Beeef.
Saturday, February 3 | Event website
5. Harvard Square Some Like It Hot Chili Cook-off
As we turn the calendar to February we also mark the official start of #ChiliCookOffSZN. Harvard Square's annual chili cook-off serves up free samples from 12 area restaurants competing for the coveted Harvard Chili Pot. If you still have some chocolate from January's Harvard Square Chocolate Festival, you can add some to your chili and then go back to Cincinnati where that's an acceptable thing to do.
Saturday, February 3 | Event website
6. Olde Magoun's Saloon Great Chili Cook-off
Is eating dozens of samples of chili two days in a row overkill? Absolutely not. There are as many different kinds of chili as there are chili peppers. (You are starting your chili with actual chili peppers, not pre-ground chili powder, right?) Somerville's Olde Magoun's Saloon hosts its 13th annual Great Chili Cook-off Sunday before the Super Bowl. It's free to enter and to taste.
Sunday, February 4 | Event website
7. Super Bowl Fans Eat Free at Papagayo
The easiest way to score a free Super Bowl meal is to show up at your friend's party and eat all their food and drink all their beer. The only problem is if you pull that move too often, you might have to find new friends. Mexican restaurant Papagayo will offer free food for any guest that shows up at either the Assembly Square or downtown location and tells their server or bartender which team they believe will win. If they're right, 100 percent of their food will be free. If you're an Eagles fan, you can hedge and pick the Pats and take some of the sting off the loss. Or if you're a Pats fan you get to watch Touchdown Tommy win yet another Super Bowl, and get a free meal.
Sunday, February 4 | Event website
8. Faneuil Hall Swing Dance Nights
Boogie away those winter blues with a special winter dance series inside Quincy Market's historic Rotunda. Two nights of swing help you build your skills, hosted by our favorite dance teachers from Faneuil Hall's popular September outdoor series. The fun starts at 6:30pm with a free lesson, followed by social dancing with DJs or bands.
Tuesday, February 6 + 13 | Event website
9. Mass Ave Mardi Gras
Celebrate Mardi Gras early with Dorchester Brewing Company on Saturday, February 10th with classic food, music, costumes, and more. The first 50 customers will receive a free king cake from the Revelry Boston food truck, who will provide authentic New Orleans cuisine. Sammy D and the Late Risers hold it down with live jazz music, and a costume contest winner will take home a Dorchester Brewing Co. gift card.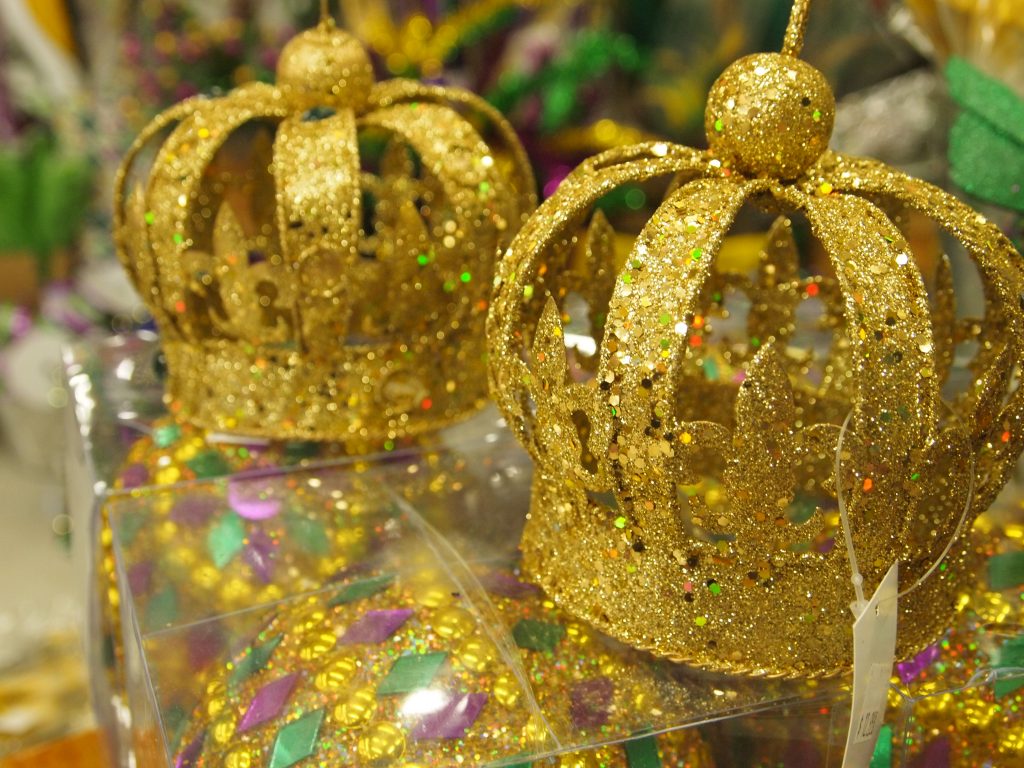 Saturday, February 10 | Event website
10. MFA Lunar New Year Celebration
Ring in the Year of the Dog with a visit to the Museum of Fine Arts. Explore Chinese, Korean, and Vietnamese traditions while enjoying a variety of music and dance performances throughout the Museum — including lion dances performed by the Gund Kwok Asian Women Lion and Dragon Dance Troupe and Wah Lum Kung Fu and Tai Chi Academy. The New Jersey–based Korean Traditional Arts Academy also performs.
Saturday, February 10 | Event website
11. Berklee High School Jazz Festival
Berklee College of Music hosts its High School Jazz Festival at the Hynes Convention Center. The annual event is the largest of its kind in the United States, free, and open the public. Big bands, combos, and vocal jazz ensembles will perform and compete throughout the day.
Saturday, February 10 | Event website
12. East Boston Open Market Valentine's Market
Stop by East Boston Open Market's Second Sunday Valentine's Market to shop over 20 vendors selling jewelry, clothing, fresh flowers, decor and art. Located in The Eddy lobby, the market will also feature live music, hot beverages, and fun for the family.
Sunday, February 11 | Event website
13. Art Party Boston: Valentine's Craft Crawl
Art Party is a humanitarian pop-up craft fair that strives to connect communities by collaborating with local artists, restaurant owners, and school systems. Restaurant space that is generously donated by local business owners is transformed into a locale for a pop-up craft-fair. Art Party donates 30% of all proceeds to the Art Department within the restaurant's school district by purchasing supplies and materials necessary in maximizing a student's creative potential, and the other 70% goes straight to the participating artist. This special Valentine's Day edition will be hosted by Winter Hill Brewing Company in Somerville.
Sunday, February 11 | Event website
14. Tavi Gevinson
Harvard Book Store and the Cambridge Public Library welcome editor-in-chief and founder of ROOKIE magazine Tavi Gevinson for a discussion of her latest book, 'Rookie on Love.' Seating is limited and will be available on a first come, first served basis beginning at 6 p.m.
Monday, February 12 | Event website
15. Faneuil Hall Marketplace Movie Nights
Looking for something to do with your kids over February vacation? First you can tell them that most other states don't even have a February break, so they should feel #blessed to have the week off. Then bring them to Faneuil Hall's Marketplace Movie Nights series of free movies starting at 6:30pm in the Lower Rotunda in the Quincy Market building. All movies are rated PG and include 'The Iron Giant,' 'Moana,' 'Despicable Me 3' and 'Beauty & The Beast.'
Monday to Thursday, February 19-22 | Event website
16. Free Skating on Frog Pond
Highland Street Foundation's Winter Camp was created to provide free activities for children and families during February school vacation. As part of the program, they sponsor free ice skating on the Boston Common Frog Pond from Monday through Friday during the public school February vacation week. The rink opens at 10 a.m. every day.
Monday to Friday, February 19-23 | Event website
17. BCAE Game Night: Monopoly!
The Boston Center for Adult Education celebrates its 85th anniversary with a series of free Friday activities, in honor of the 'Friday Frolics' it offered in the 1930s. This month's edition invites Boston's board-gamers to enjoy a rousing game of Monopoly, created in 1933 at the height of the Great Depression. Just in case you haven't played in a while, you should know they've made some changes to the game due to decades of government deregulation: The new objective is to grow your company into a monopoly, then see what kind of tax breaks and corporate welfare you can squeeze out of American cities to open your second headquarters there, while you adjust your monocle and laugh and laugh and laugh.
Friday, February 23 | Event website
18. Lowell Winterfest
Lowell's annual Winterfest weekend features everything from outdoor amusement rides and free ice-skating to an all-you-can-eat chocolate festival. Activities include a Craft Beer Showcase, North Bowl Soup Competition, the Family Fun Zone and outdoor amusements, and much more.
Friday and Saturday, February 23 + 24 | Event website
19. Family Day at MassArt
Twice a year, visitors of all ages are invited to Family Day at the Massachusetts College of Art and Design. Drop in for interactive activities and art-making designed and guided by MassArt students and the Bakalar & Paine Galleries' staff to illuminate the featured exhibitions.
Saturday, February 24 | Event website
20. Chinese New Year Parade and Cultural Village
Chinatown Main Streets welcomes the Year of the Dog with its annual street festival and cultural village. Neighborhood streets will be filled with martial arts demonstrations, brightly colored Chinese costumes worn by lion dancers, and traditional food and music. The cultural village features culture and arts demonstrations, book reading, arts and crafting.
Sunday, February 25 | Event website
Comments