30 Free Things to Do in Boston in November
By:
Jim Martinho
-
Tuesday, Oct 31, 2017 - 4:31pm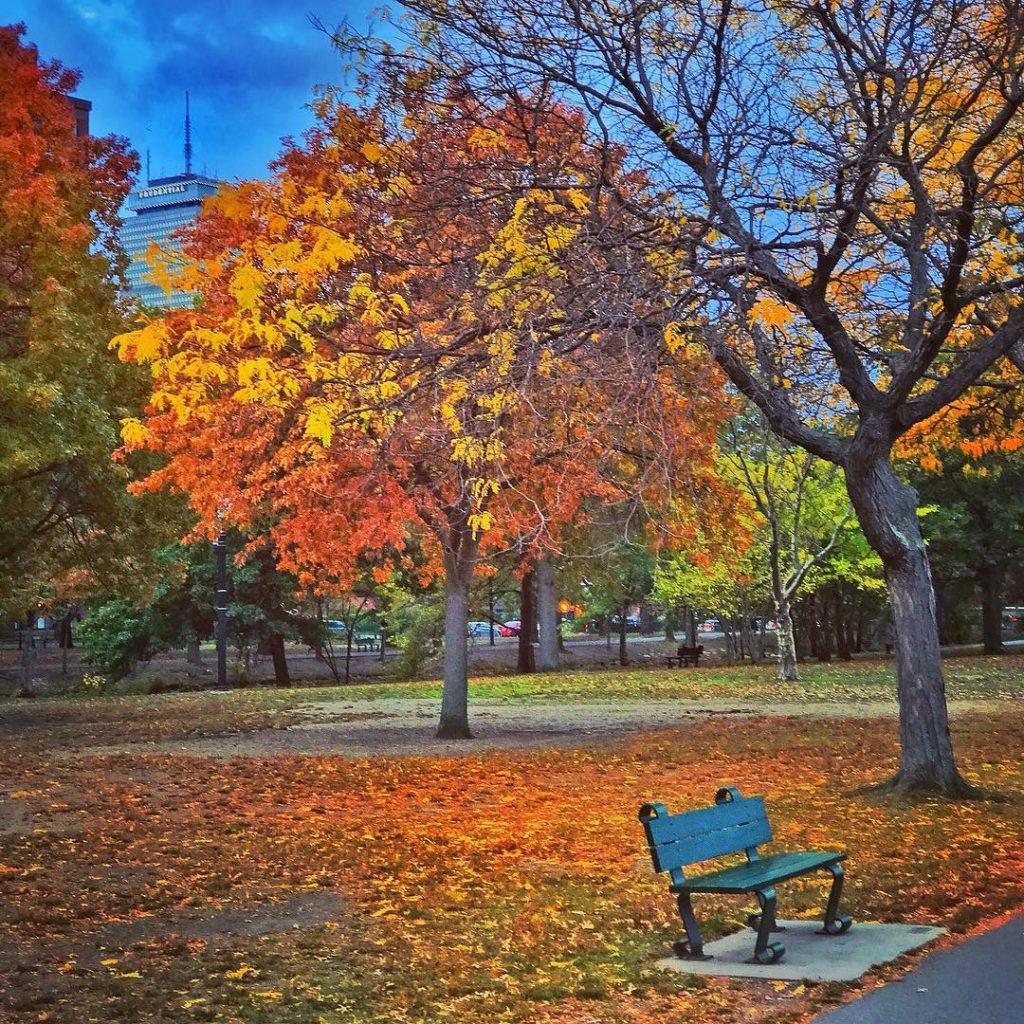 We start off November with a Halloween hangover and finish it in the middle of the holiday season. In between, there are plenty of free things to do around Boston. Check out our picks and save your money for Black Friday sales or Christmas shopping. 
1. Peabody Museum Day of the Dead Celebration
Harvard's Peabody Museum of Archaeology and Ethnology hosts a free open house to celebrate the Mexican Day of the Dead. Remember and celebrate your departed loved ones at this year's Día de los Muertos altar, savor traditional Mexican hot chocolate and pan de muerto, and enjoy a presentation by Harvard Professor Davíd Carrasco as part of this festive evening of music and community.
Wednesday, November 1 | Event website
2. Secrets of Stranglers, A Serialized Documentary Podcast
For that special person in your life who spends a disconcerting amount of time listening to true crime podcasts, the PDX Podcast Garage in Allston presents a behind-the-scenes look at the serialized investigation into the history of the Boston Strangler. Host/Producer Portland Helmich and Executive Producer Susan Gray will dive into how the program is made, play and tell the stories behind some of the show's unforgettable tape, and pull on their decades-long journalistic careers to unveil what makes their stories tick.
Wednesday, November 1 | Event website
3. Cookbook Swap at KitchenWares
If you've finally cooked everything in Mark Bittman's 'How to Cook Everything' and want to get your hands on something new like Michael Solomonov's 'Zahav' or J. Kenji Lopez-Alt's 'The Food Lab,' stop by this cookbook swap at KitchenWares on Newbury Street. Bring up to three cookbooks in good condition and you'll receive a ticket for each to pick up a new book that strikes your culinary fancy. Best part about physical cookbooks instead of recipes on your phone? You can keep them open on the counter and don't need to wipe the oil and garlic off your finger to unlock them.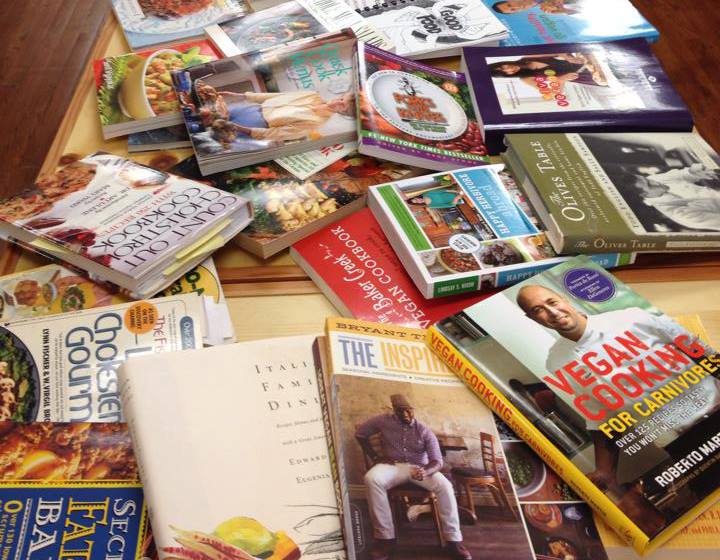 Wednesday, November 1 | Event website
4. Tara Donovan: Composition (Cards)
Krakow Witkin Gallery presents its fourth exhibition with New York-based artist Tara Donovan, one of the first artists ever featured at the Institute of Contemporary Art. Consisting of five works, all utilizing styrene cards arranged and affixed within custom display frames, Donovan's "Compositions (Cards)" continues Donovan's exploration of the balance between order and chaos, the individual and the collective, the minute and the sublime, as well as the possibilities of creativity with seemingly base materials.
Through November 4 | Event website
5. 2125 Stanley Street
Boston University's 808 Gallery hosts 2125 Stanley Street, a performance installation exploring notions of home. Working with collaborators Margaret Paek and Loren Kiyoshi Dempster, choreographer and dancer Dahlia Nayar examines "home" as an archaeological site where minimal artifacts offer points of departure for the re-imagination and reconstruction a domestic space.
Thursday and Friday, November 2-3 | Event website
6. Down the Road Beer Co. Grand Opening
The newest brewery to set up shop in Everett, Down the Road Beer Co. opens its doors to the public on Friday, November 3. Located across from the Wynn Boston Harbor Casino development, the 2500-square-foot taproom features dozens of taplines and capacity for 210 craft beer aficionados. Stop by to try offerings like Undine DIPA, Rasenmaher Kolsch, Darkest Night Imperial Stout, Citra Pukwudgie, and more.
Friday, November 3 | Event website
7. ILLUMINUS 2017
Boston's artists, designers, performers, and creative technologists converge to showcase their most thoughtful, innovative, and imaginative works. The nighttime festival includes large-scale projection mapping, interactive digital projects, immersive installations and more. This year ILLUMINUS has partnered with LuminArtz and the Downtown Boston Business Improvement District (BID) to present the festival from the intersection of Winter and Tremont Street down into Summer street and several blocks of Washington Street.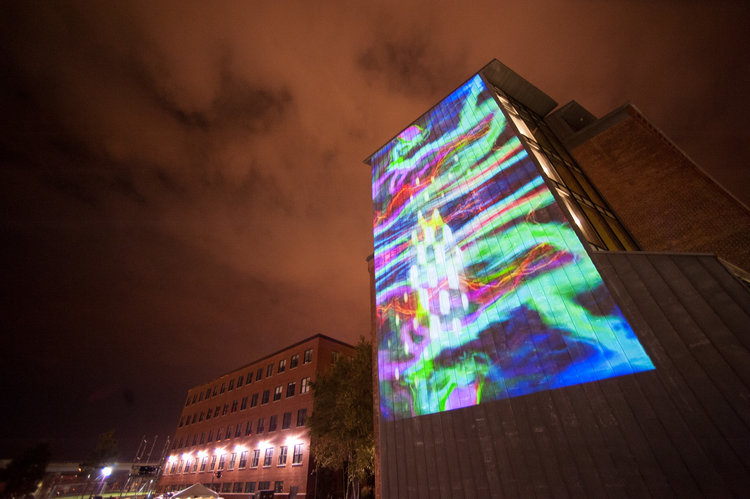 Friday and Saturday, November 3-4 | Event website
8. Zoo & Brew
Bring the whole family to Sea Green on the Seaport to visit the Animal Affair Traveling Petting Zoo. Trillium Brewing provides the brew half of the event, in addition to food samples, live music, puppet shows, and more.
Saturday, November 4 | Event website
9. TEDxYouth@BeaconStreet
For the sixth year running, the Lincoln School in Brookline transforms into an interactive, family-friendly conference of ideas in action with TEDxYouth@BeaconStreet. See talks from teen activists, young artists, student survivors, prodigy scientists, and wise advisors that will change the way you think
Saturday and Sunday, November 4-5 | Event website
10. South Boston Open Studios
Twice a year the artists and craftspeople of South Boston open their doors to share their work and their studios with the public. Visit the Distillery Gallery (located in an old rum processing facility) to meet the artists and discover what's new on the Southie art scene. You might even meet one of those famous Smilfs that we all know and love as depicted in the upcoming Showtime series.
Saturday and Sunday, November 4-5 | Event website
11. 'Edgar Allan Poe: Buried Alive'
If you didn't watch enough scary movies before Halloween, catch the Emerson College Bright Lights Film Series free screening of this documentary covering the actually terrifying life of Edgar Allan Poe. An orphan in search of family, love, and literary fame, Poe struggled with alcoholism and was also a product of early 19th century American urban life: depressed from the era's culture of death due to the high mortality rate and the struggles of living in poverty. Poe famously died under mysterious circumstances and his cause of death remains unknown. A discussion with director Eric Stange will follow the screening.
Thursday, November 9 | Event website
12. Veteran's Day Parades
Boston honors Veteran's Day with two parades around the Common on Boylston and Tremont Streets. The official Veteran's Day Parade kicks off at 1 p.m., followed by the Veterans for Peace Parade behind it to honor the original Armistice Day's intent as a day of peace.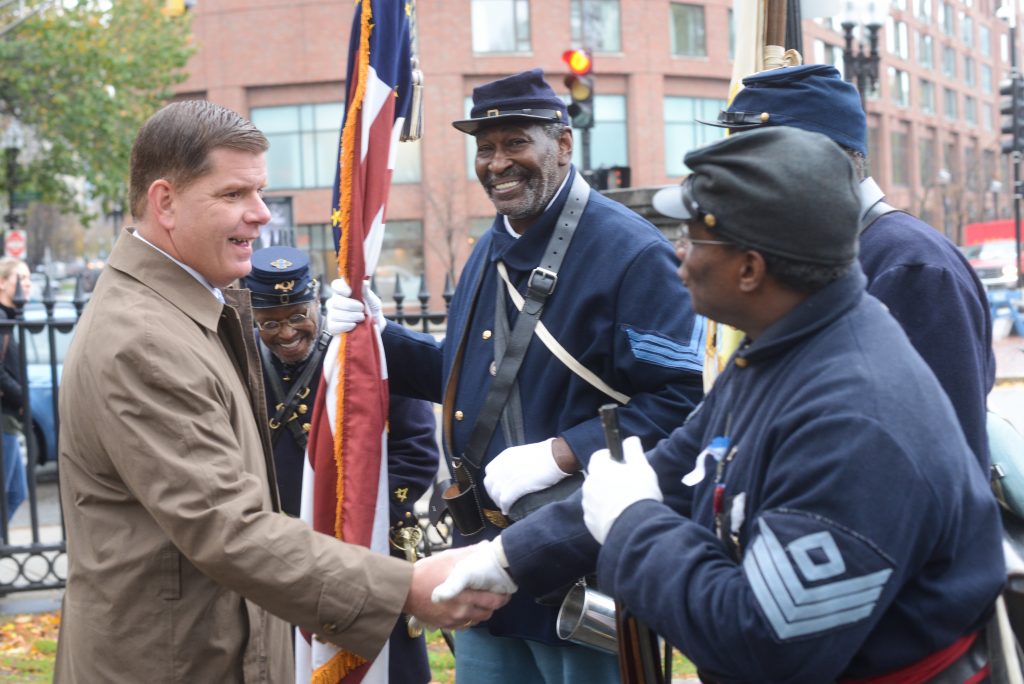 Saturday, November 11 | Event website
13. Boston International Antiquarian Book Fair
One of the largest rare book fairs in the country, the 2017 Boston Antiquarian Book Fair will host more than 120 dealers from Argentina, Australia, Denmark, England, France, Germany, Netherlands, Spain, and Russia, as well as from all over the United States. Among the highlighted items for sale at this year's fair will be the David Powers Collection of John F. Kennedy speeches and manuscripts, spanning the statesman's political career from his first race in 1946 to his 1960 nomination for president.
Saturday and Sunday, November 11-12 | Event website
14. Boston Anarchist Bookfair
Radical organizations and groups from across the country will be selling books, music, and art and sharing knowledge at the annual Anarchist Book Fair. The weekend features workshops, music, food, and more.
Saturday and Sunday, November 11-12 | Event website
15. Fenway Open Studios
The National Historic Landmark Fenway Studios building opens its doors to the public as more than 20 artists show off their works and engage in discussion. The 112-year-old "purpose-built" space provides both housing and studios to local artists.
Saturday and Sunday, November 11-12 | Event website
16. JP Night Market
The Space in Jamaica Plain hosts this cozy, night market featuring holiday gifts by local, independent artists. Find the perfect holiday gift for the locavore in your life while enjoying festive libations, snacks, and interactive art activities.
Thursday, November 16 | Event website
17. SMFA Art Sale
The School of the Museum of Fine Arts at Tufts hosts this annual sale featuring thousands of works from emerging and established artists. Shop the works produced by talented SMFA students, alumni, faculty, and affiliated artists, and to take home a masterpiece of your very own.
Thursday to Sunday, November 16-19 | Event website
18. Global Arts, Eats & Beats
The Cambridge Innovation hosts this celebration of creativity and culture from around the world, from ancient to modern times. Experience unique traditions across continents through art, food, and music in this first edition celebrating the creative roots of Latin American culture.
Friday, November 17 | Event website
19. 'Planes, Trains and Automobiles'
Faneuil Hall hosts a free screening of everyone's favorite Thanksgiving movie, 'Planes, Trains and Automobiles.' The film follows a businessman (Steve Martin) who is struggling to get home for Thanksgiving, but burdened by one travel mishap after another, as well as the company of an annoying traveling salesman (John Candy). Those aren't pillows!!!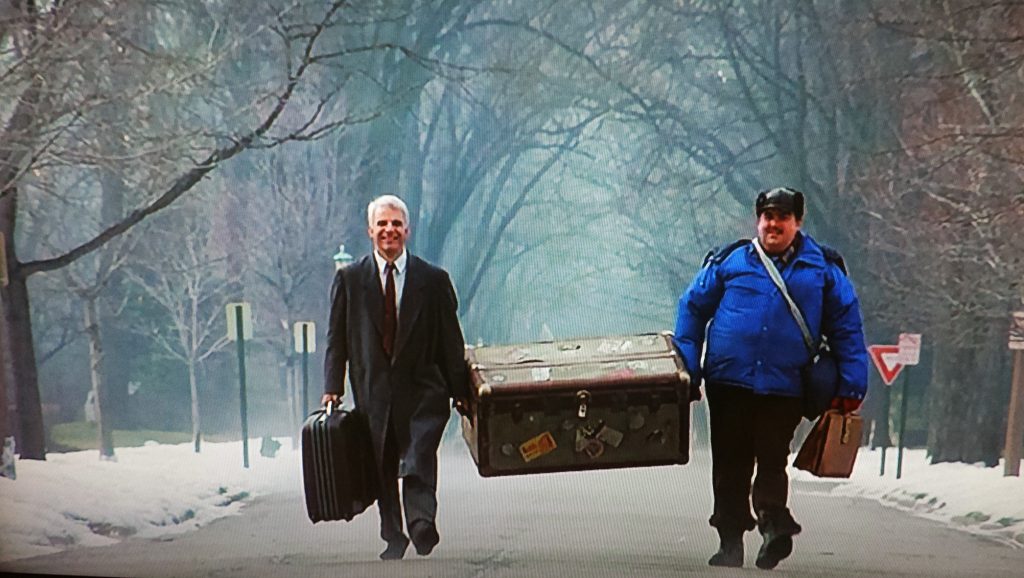 Saturday, November 18 | Event website
20. Drag King and Queen Storytime
Dorchester's Lower Mills branch of the Boston Public Library hosts this magical storytelling event featuring some of Boston's beloved drag performers and friends reading from their favorite children's books. There will be singing and stories and make believe and probably some glitter (just on the performers).
Saturday, November 18 | Event website
21. Red Bull Battle Grounds
The Capcom Pro Tour North American Finals at Red Bull Battle Grounds welcomes hundreds of Street Fighter V challengers to gather at The Castle in the South End. The two-day spectacular opens with a 512-player open bracket tournament on Saturday followed by the grand finals on Sunday.
Saturday and Sunday, November 18-19 | Event website
22. Christopher Columbus Park Trellis Lighting
Mayor Martin J. Walsh, the Friends of Christopher Columbus Park (FOCCP), and the Boston Parks and Recreation Department will host the 15th annual lighting of the park's signature trellis, transforming the Atlantic Avenue park into a winter wonderland.
Monday, November 20 | Event website
23. Boston Winter
Boston Winter Presented by Berkshire Bank returns to brighten up the dystopian concrete hellscape of City Hall Plaza. The holiday village's attractions this year include an enchanted Christmas tree maze, a Santa House, a Bavarian Village, and Vinopolis, an interactive wine and beer experience. The skating path has been reconfigured for this year — but don't worry, it'll still weave around the Instagram-ready "BOSTON" sign.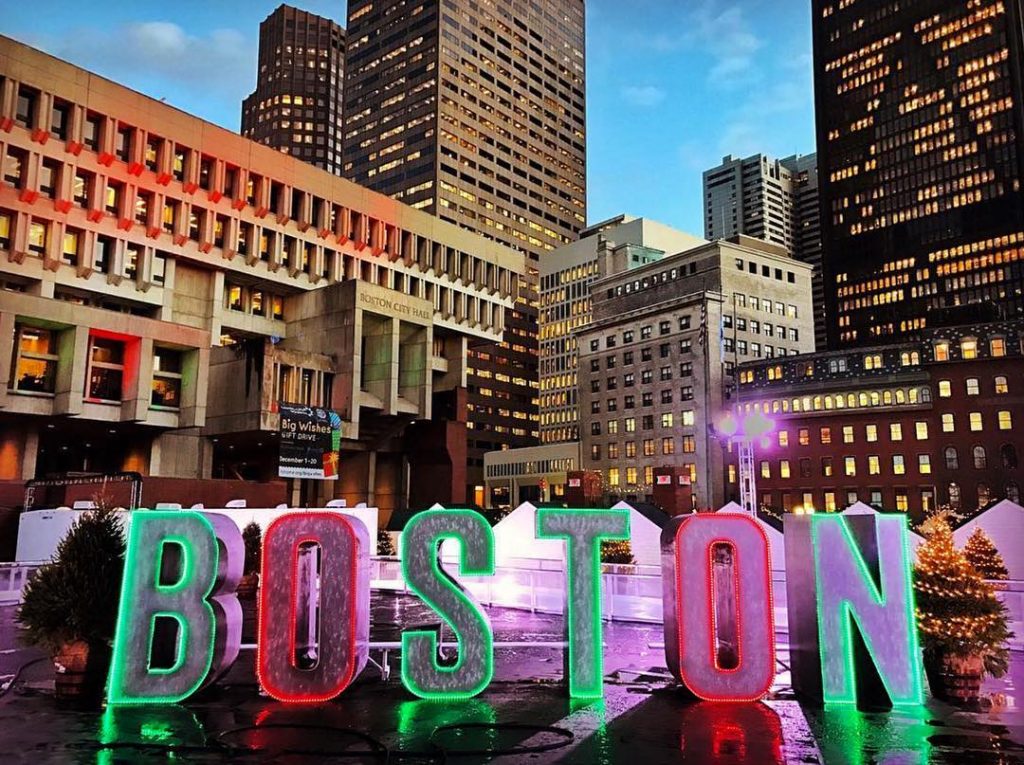 Opening Friday, November 24 | Event website
24. Record Store Day's Black Friday
If you're going to brave the crowds on Black Friday, they might as well be crowds of super cool people who listen to records. Tres Gatos in JP hosts Record Store Day's Black Friday, a celebration of indie record stores, the people who work at them, and the people who shop at them — and a chance to get a leg up on shopping for the vinyl fanatic on your holiday list. The event features special releases, sales all over the store, and free coffee and snacks.
Friday, November 24 | Event website
25. Boston Tuba Christmas
The annual concert brings out 150 tuba players to serenade Faneuil Hall with a selection of holiday classics. The only way things could get more festive is a light dusting of snow, or at least a light dusting of powdered sugar because you shot a Munchkin into one of the tubas from three-point range. (Please don't shoot any Munchkins into the tubas.)
Saturday, November 25 | Event website
26. South End Holiday Market
Now in its 14th year, this Boston holiday tradition brings together the best of New England under one roof at the Benjamin Franklin Institute of Technology. More than 70 of the region's top independent artists, artisans, designers and food makers will be selling their unique handmade goods.
Saturday, November 25 | Event website
27. Drunk Mythology Pub Crawl
File this one under #ThatsSoSomerville: This Union Square pub crawl invites revelers to bring their favorite myth, drink, and then tell the story to anyone who asks as you get progressively drunker. (Think 'Drunk History' but with lightning bolts and flying demigods.) Costumes are encouraged but not required.
Saturday, November 25 | Event website
28. José Andrés
The acclaimed Spanish-American chef returns to Harvard (where he taught a culinary physics course with mentor Ferran Adrià) to close out this year's free Science and Cooking Public Lecture Series. If pioneering tapas and molecular gastronomy in the U.S. wasn't enough, Andrés is also a supremely generous human: He's spent weeks on the front lines in Puerto Rico where his nonprofit World Central Kitchen has served hundreds of thousands of meals in the wake of Hurricane Maria. Seating is first-come, first-served for his Harvard lecture, titled 'Avante-Garde, Yesterday, Today, Tomorrow,' so make sure to get there early.
Monday, November 27 | Event website
29. Faneuil Hall Tree Lighting + Blink: Light and Sound Show
Faneuil Hall celebrates the lighting of the largest tree in the Northeast, an 85-foot fir tree adorned with decorations and sparkling lights synchronized to music. The all-new holiday Blink! Show will run for five weeks, with performances every half-hour starting daily at 4:30.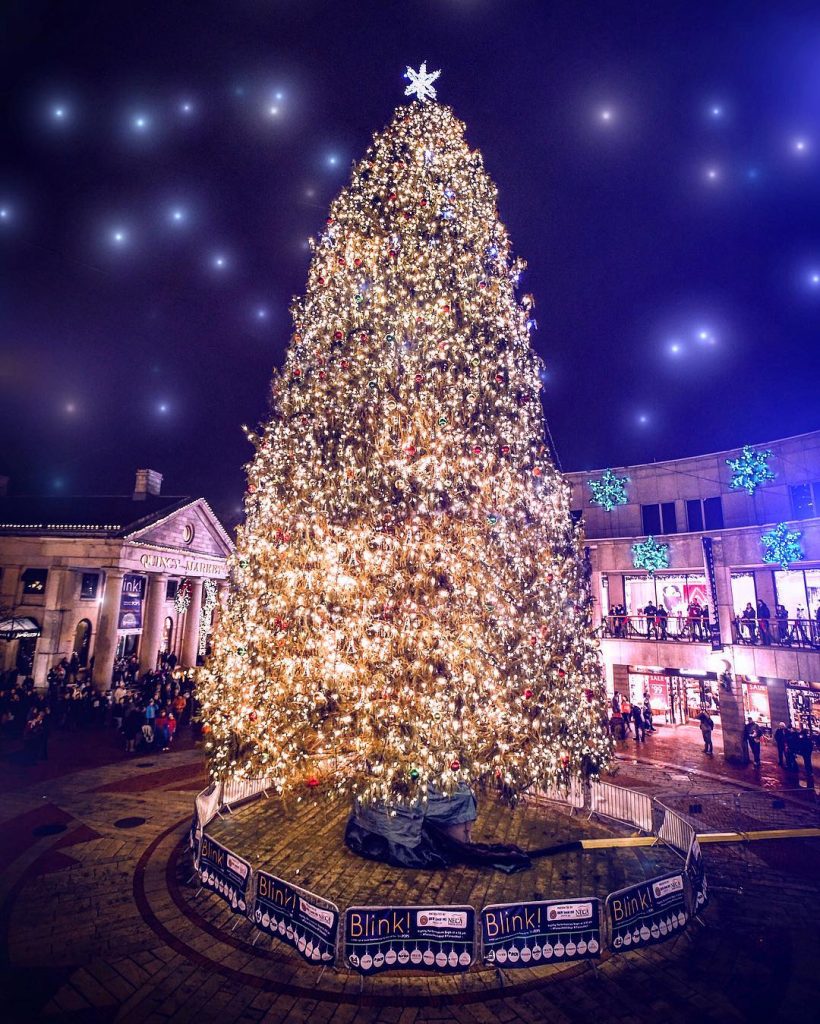 Wednesday, November 29 | Event website
30. Boston Common Tree Lighting
This is the 46th year that Nova Scotia has given a tree to the people of Boston as a thank you for relief efforts following the 1917 explosion of a munitions ship in Halifax Harbor. Sure a simple "thanks, guys" probably would have sufficed but those Canadians are just super nice. The Skating Club of Boston presents an ice skating show on Frog Pond before the tree lighting ceremony.
Thursday, November 30 | Event website
Top photo by Bret Clancy / Veteran's Day Parade photo via the Mayor's Office/Jeremiah Robinson  / Boston Winter photo by Bret Clancy / Faneuil Hall Blink! photo by @yayitsyanan
Comments