30 Free Things to do in Boston in October
By:
Jim Martinho
-
Wednesday, Oct 4, 2017 - 12:39pm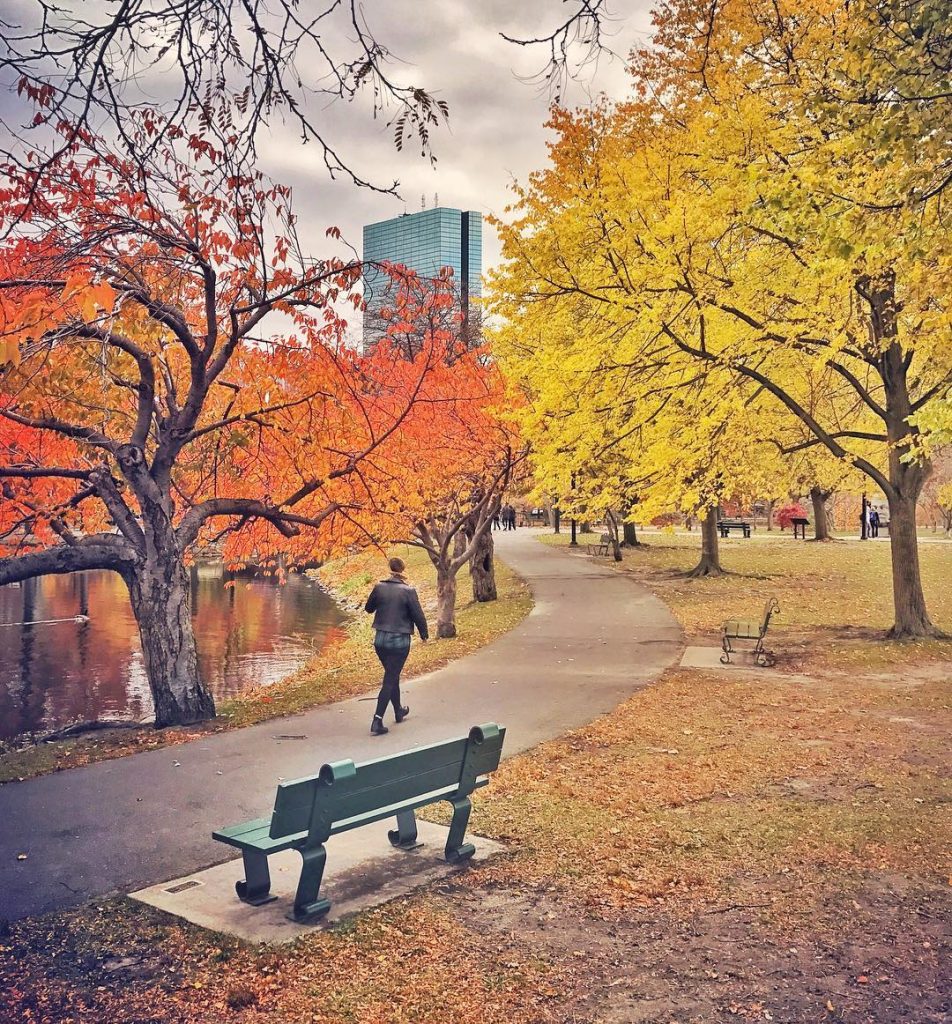 October isn't just one of Boston's best months for weather, it's also home to some of the area's best free events, from Somerville's Honk! festival to the Head of the Charles Regatta. Here's our monthly recap of the best free things to do in Boston this month. (And because it's October, don't miss our picks for pumpkin and apple and picking and Halloween events around Boston.)
1. Boston Brew Yard
We're big fans of any attempt to liven up the brutalist dystopian hellscape of City Hall Plaza, whether it's a festival, a semi-annual Patriots championship rally, or just throwing down some chairs and letting people drink. Wachusett Brewing Company's Boston Brew Yard wraps up a series of three Thursday night beer gardens on October 5, featuring eight styles of beer, food trucks, live music and more.
Thursday, October 5 | Event website
2. An Evening with Sarah Vowell
The MIT Communications Forum welcomes author and humorist Sarah Vowell — you know her voice from her role as Violet in 'The Incredibles' or from her radio essays on This American Life. She's also the author of seven best-selling nonfiction books, which have covered everything from cranky cartographers and religious zealots to overthrown Hawaiian queens and presidential assassins.
Thursday, October 5 | Event website
3. SoWa First Friday
If you've never checked out Boston's original First Friday event, October is the perfect time. More than 80 artists in the SoWa Arts District open their studios to the public, with plenty providing refreshments (think: wine). Spend some of the money you saved on dinner at one of the South End's fine restaurants and you got yourself one classy date night.
Friday, October 6 | Event website
4. Honk! Festival of Activist Street Bands
Rounding out Somerville's trio of quirky street festivals (along with May's PorchFest and September's Fluff Festival) Columbus Day weekend's HONK! Festival of Activist Street Bands kicks off Friday night with lantern parades and performances at Aeronaut Brewing Company and ONCE. Then on Saturday 28 bands from all over the world play free outdoor shows all day around Davis Square. This year's token New Orleans group is the New Creations Brass Band and don't miss Providence's What Cheer? Brigade, they're always a good time. The whole roster of bands and community groups parades down Mass Ave. on Sunday to take the stage at Harvard Square Oktoberfest.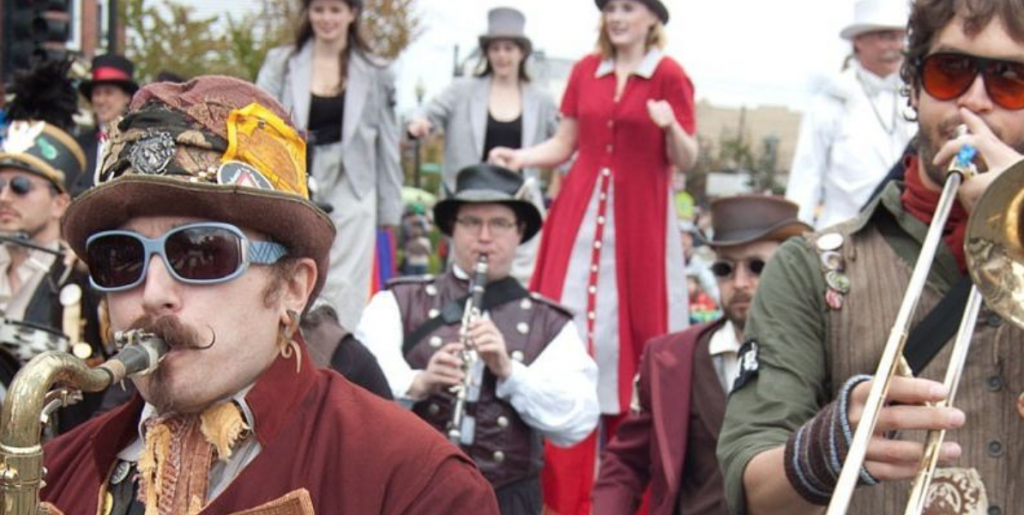 Friday to Sunday, October 6-8 | Event website
5. Boston unCommon Music Festival
Stop by the Parkman Bandstand on the Common for free live music from seven local bands. Performers include I Was Awake, Colbis the Creature, Audible Crayons, Spo, The Rationales, Matt York and the Missed Flights, and Dan Masterson.
Saturday, October 7 | Event website
6. Harvard Square Oktoberfest
Six beer gardens, five stages of live music, and 200,000 people take over Harvard Square on Sunday for the massive 39th annual Oktoberfest celebration. This is where the HONK! parade ends up around 1 p.m., followed by an all-HONK! revue on four different stages, and then you can stop pretending to really like brass bands until HONK! returns next year.
Sunday, October 8 | Event website
7. Fenway Opening Our Doors Festival
Every Columbus Day the Fenway Alliance's Opening Our Doors event offers free admission to the Museum of Fine Arts, Gardner Museum, the Mapparium, MassArt galleries, and more, plus free workshops and performances around the neighborhood.
Monday, October 9 | Event website
8. Columbus Day Free ICA Admission
That's right: Columbus Day might be the only day of the year when you can visit all three of Boston's big museums for free. You'll have to leave the Fenway and head to the Seaport for free admission to the Institute of Contemporary Art Boston. The new interactive installation Salty > Sour Seas uses the ICA's waterfront site to consider what Boston Harbor might look like above and below the water's surface in the future.
Monday, October 9 | Event website
9. HUBweek: A Festival for the Future
The annual HUBweek festival explores the future being built in Boston at the intersections of art, science, and technology. HUBweek events (some of which charge admission, but lots are free) take place all across the city, and land on Boston's City Hall Plaza to transform it into a first-of-its-kind festival site, The HUB. Filled with 80 shipping containers, dozens of art installations, and 6 geodesic domes, The HUB is where thousands of artists, innovators, and creators will come together from across Boston, and the globe.
Tuesday to Sunday, October 10-15 | Event website
10. National Fossil Day
Celebrate National Fossil Day at the Boston Public Library: Learn how fossils form, make imprints of natural objects, and see real fossils from the Harvard Museum of Natural History.
Wednesday, October 11 | Event website
11. FoodBetter Harvard 2017
The two-day FoodBetter summit explores the complex questions about food that challenge our region and the world. On Thursday, October 12 Harvard alum Joanne Chang moderates a panel discussion with four of Boston's food industry leaders, who all happen to be women: Katrina Jazayeri, Jody Adams, Irene Li, and Tiffani Faison (free, but tickets are required). The next day the Harvard Science Center Plaza hosts a free fair featuring 40+ local food innovators.
Thursday and Friday, October 12-13 | Event website
12. Black Maria Film Festival
Emerson College's Bright Lights Film Series presents this program focusing on provocative short films that shine a light on issues and struggles within contemporary society, advancing the work of diverse filmmakers from across the U.S. and around the world. A discussion with a few of the featured directors will follow the screening.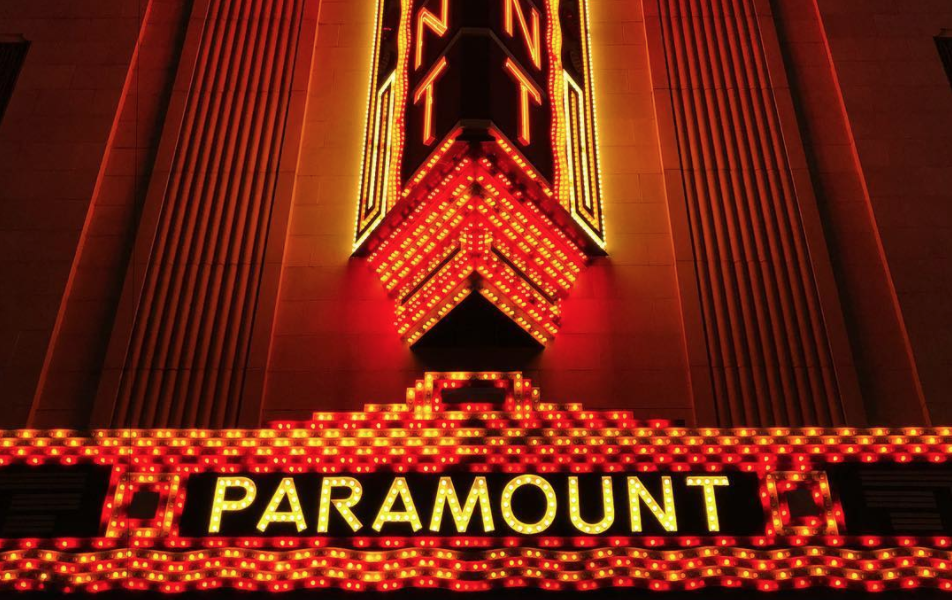 Thursday, October 12 | Event website
13. Fort Point Fall Open Studios
Fort Point Arts Community's numerous galleries and artist buildings will welcome the public to highlight Boston's oldest artist community. FPAC also unveils its newest public floating art project in Fort Point Channel: 'Iceberg,' which will measure approximately 12' length x 10' width x 10' height. Created by local artist Gianna Stewart, Iceberg is a visual reminder of the effects of climate change on a local and global level.
Friday to Sunday, October 13-15 | Event website
14. Sausage Fest at SoWa
How can you turn down a literal sausage fest? The jokes practically write themselves, people. The latest in the Eat Boston Block Party series at the SoWa Open Market features sausage specials from all your favorite food trucks, plus plenty of beer, wine, and cider to wash them down.
Saturday and Sunday, October 14-15 | Event website
15. Free Cruise to Georges Island
Save the Harbor/Save the Bay hosts a free fall cruise to Georges Island. Go explore historic Fort Warren, and maybe encounter the fabled "Lady in Black" in the Dark Tunnel.
Saturday, October 14 | Event website
16. Boston Athenaeum Open House
Boston is known as the "Athens of America" and I don't know if the Boston Athenaeum has anything to do with that, but it has "Athen" right in the name and that "ae" reminds me of ancient Greeks, so let's go with it. You definitely get a little smarter just from setting foot inside. The members-only library's open house welcomes the public to visit the entire building, including the iconic fifth-floor reading room. Its collections include part of George Washington's personal library.
Saturday, October 14 | Event website
17. Medford Harvest Your Energy Festival
The annual festival on the banks of the Mystic River showcases local businesses and their environmentally friendly and energy-efficient products.
Saturday, October 14 | Event website
18. Family Day at MassArt
MassArt invites visitors of all ages to drop in for interactive activities and art-making designed and guided by MassArt students and the Bakalar & Paine Galleries' staff to illuminate the featured exhibitions. Activities are recommended for children ages six and up.
Saturday, October 14 | Event website
19. Harvard Science and Cooking Public Lecture Series
The annual free lecture series welcomes celebrated food experts and renowned chefs to showcase the science behind different culinary techniques. October's guests include Flour Bakery and Cafe's Joanne Chang, former White House pastry chef Bill Yosses, and Jordi Roca of El Celler de Can Roca.
Mondays, October 16, 23 + 30 | Event website
20. Head of the Charles Regatta
Ya gotta regatta! The largest two-day regatta in the world returns to the Charles River, attracting thousands of rowers and tens of thousands of spectators. If you're not into rowing, come by for some primo preppy people watching. If you're not into that either, just remember that you won't be able to get into any restaurants in Cambridge all weekend.
Saturday and Sunday, October 21-22 | Event website
21. Boston Veg Food Fest
The festival brings together an array of vegetarian natural food providers, top national speakers and chefs, and educational exhibitors at the Reggie Lewis Track and Athletic Center. Try some free samples and shop discounted products, whether you're a longtime vegetarian or vegan or just want to incorporate more veggies into your diet because Tom Brady said they were good and who are you to question Tom Brady?
Saturday and Sunday October 21-22 | Event website
22. Faneuil Hall A Cappella Competition
More than 40 of New England's most aca-mazing singing groups sing for a panel of judges, competing for titles and cash prizes. The event will be hosted by comedians from Dick Doherty's Comedy Den, because the only thing more fun than listening to a cappella groups is making fun of them.
Saturday and Sunday October 21-22 | Event website
23. Massachusetts Independent Comics Expo
The eighth annual comics festival is back at Lesley University with 180+ exhibitors, special guests, workshops, panels, and more.
Saturday and Sunday October 21-22 | Event website
24. Diwali at the Museum of Fine Arts
Even if all you know about Diwali comes from that one episode of 'The Office,' you'll still want to stop by the Museum of Fine Arts' free celebration. The festival features lively music and dance performances, vibrant and interactive artist demonstrations, and an open mic hosted by SubDrift Boston.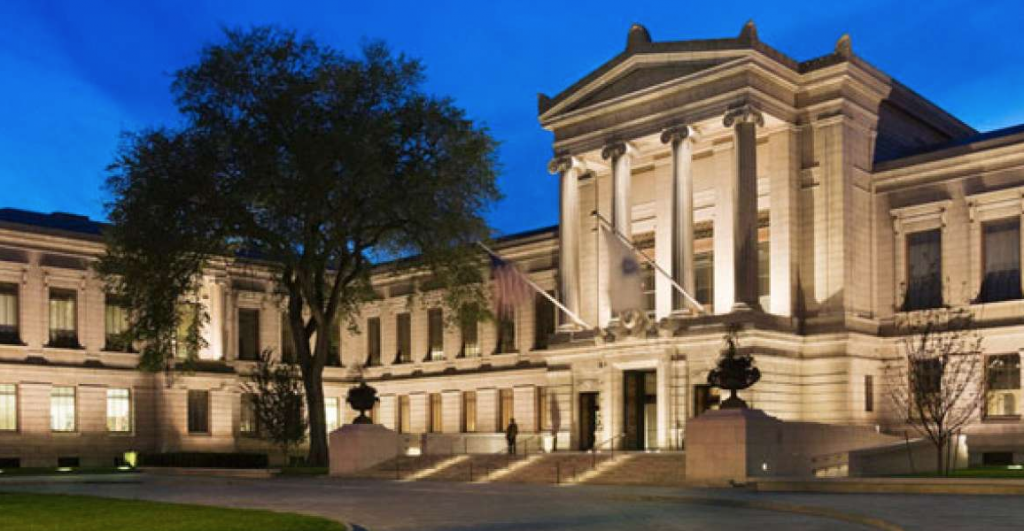 Wednesday, October 25 | Event website
25. Lit Crawl Boston
The "lit" in Lit Crawl Boston is short for literary — but yes, it will be lit. Produced in conjunction with the Boston Book Festival, the night of literary mayhem includes a variety of unique performances and events ranging from Improv Edgar Allan Poe to Nerd Trivia to Literary Mad-Libs, all in surprising venues from cafes and art galleries to barbershops and shoe stores. The moveable feast — that's a Hemingway reference, you philistine — takes place along Newbury Street and the Back Bay, and most of the events will offer beer and wine.
Thursday, October 26 | Event website
26. Boston Book Festival
The ninth annual festival in Copley Square features more than 75 separate events and nearly 200 presenters, plus workshops, interactive sessions, exhibitors, live music, food trucks, and more.
Saturday, October 28 | Event website
27. Taza Chocolate Dia de los Muertos Block Party
The Somerville chocolate factory takes over the block with free samples of their Mexican hot chocolate; tacos, tamales, and tortas; and drinks from Slumbrew and Bantam Cider. Just putting this out there, if you see me at the block party feel free to use the "tu" form. No need for "usted" around here, we're all friends.
Saturday, October 28 | Event website
28. Lawn on D Pumpkin Palooza
The Lawn on D's last special event of the season arrives with Halloween-themed activities for all ages, live music, and more.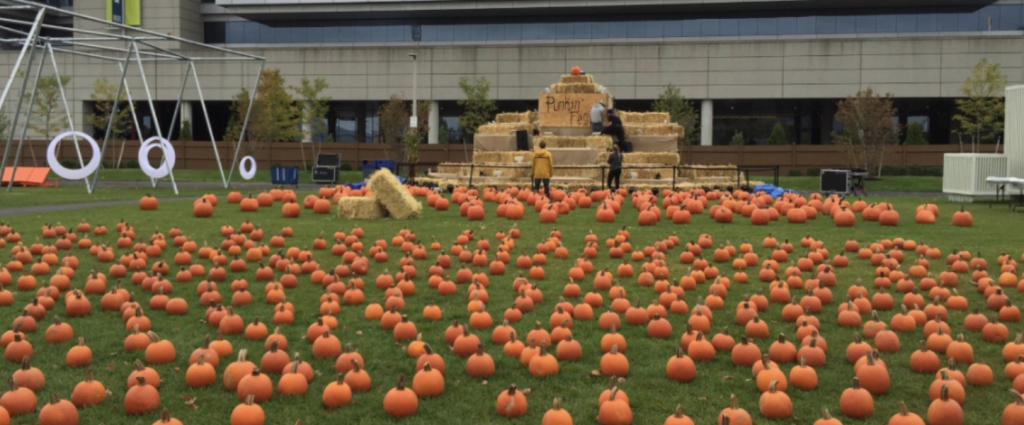 Saturday, October 28 | Event website
29. Faneuil Hall Halloween Pet Parade
Dress up your pet and parade around Faneuil Hall Marketplace then walk the red carpet in front of a panel of judges! Prizes are awarded for Top 3 Best of Show, Best Owner & Pet Combo, Best Local Representation and Most Creative.
Saturday, October 28 | Event website
30. Green Arts Festival
Celebrate sustainability at the Green Arts Network's festival at MassArt's Pozen Center, a day of art, music, food, and more.
Saturday, October 28 | Event website
Comments