Billie Eilish Is Your New Indie Pop Gal
By:
BostonTamCam
-
Monday, Mar 26, 2018 - 11:35am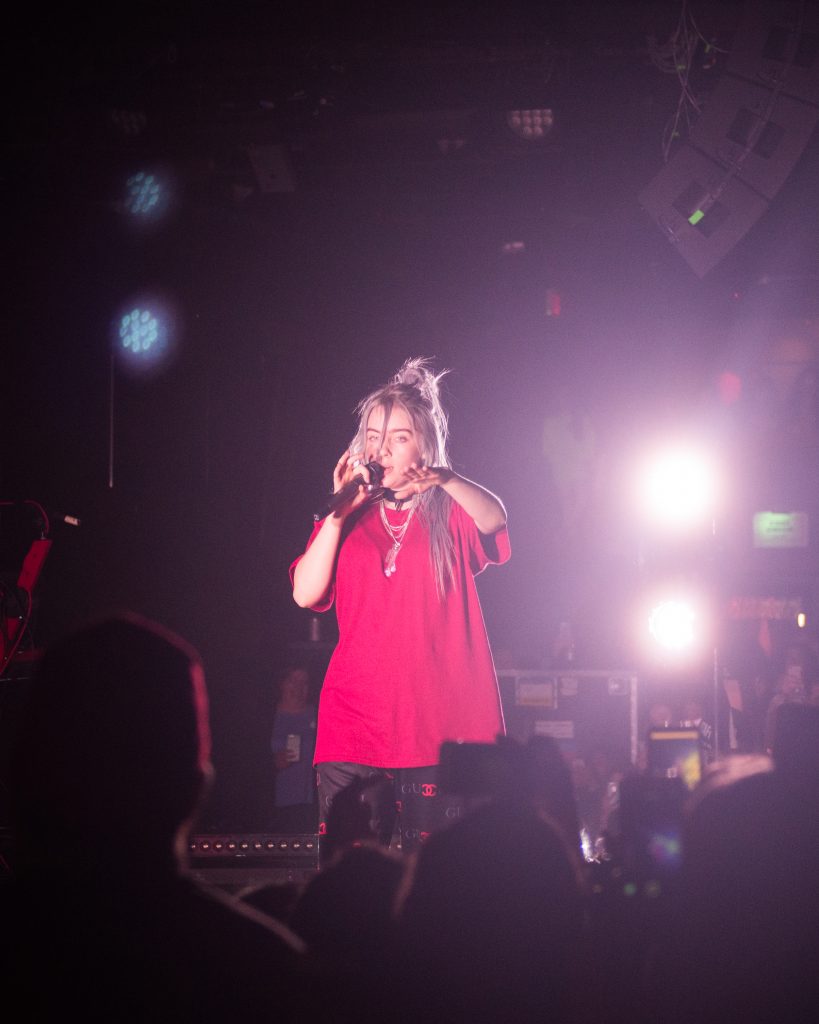 Silver-haired 16-year-old Billie Eilish brought her sold-out Where's My Mind tour to Paradise Rock Club on March 24th, after the show was moved down the street from Brighton Music Hall to accommodate a bigger crowd. The Los Angeles native released one of the most interesting EPs of late 2017, "dont smile at me" on Interscope Records, putting her among women of pop like Lorde and Dua Lipa. Her sound can be interpreted as a mixture between Lana Del Rey's sad indie pop and Marian Hill's quirky electronic beats.
Eilish attended the March For Our Lives rally against gun violence on Boston Common earlier in the day, and was also spotted posing for an Instagram post on the Boston University campus.
Fans were seen camping outside of the Paradise at noon, seven hours before doors were open. Although Eilish was scheduled to perform at 9:30 p.m., she greeted her fans a half-hour early, her snazzy Gucci pajamas and white Nike sneakers serving as a reminder that although the artist is inspired by hip-hop, she loves denying expectations.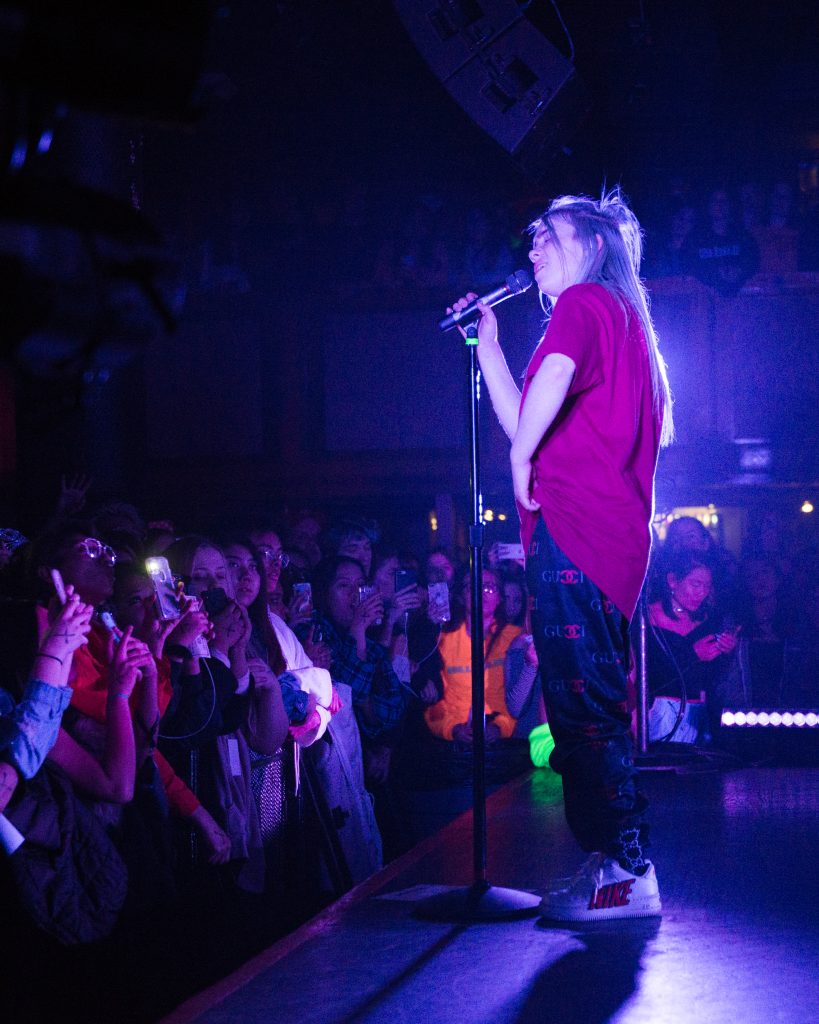 Eilish started the show with her popular Spotify singles—an uptempo track "bellyache" and piano ballad "idontwannabeyouanymore." She then blended "watch" into the remix of "&burn" where she rapped Vince Staples' verse.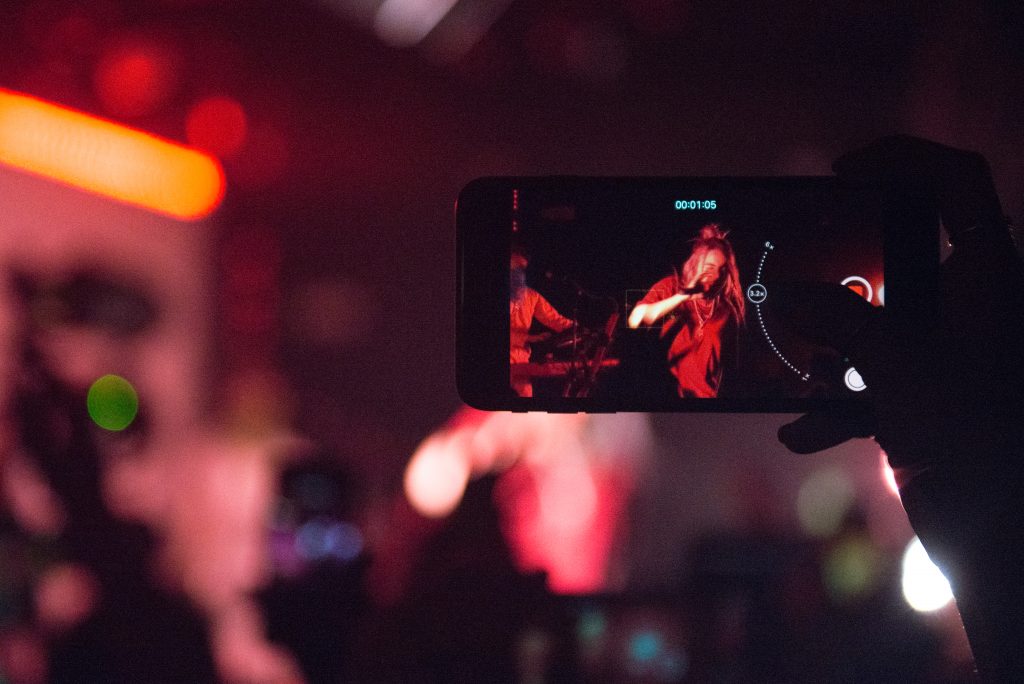 After performing "bored" and "six feet under," Eilish invited her brother Finneas O'Connell to sing one of his own songs. O'Connell, an actor best known for his work on "Glee," plays keyboards on the tour after co-writing all of the songs on Eilish's EP.
Eilish came back out with ukulele to surprise her fans with a stripped-down cover of Drake's "Hotline Bling" and used her right hand to signal she is calling someone. She transitioned into "party favor," a track that begins with the sound of a phone dial. (Both songs will be released on a special edition 7″ vinyl on Record Store Day 2018.)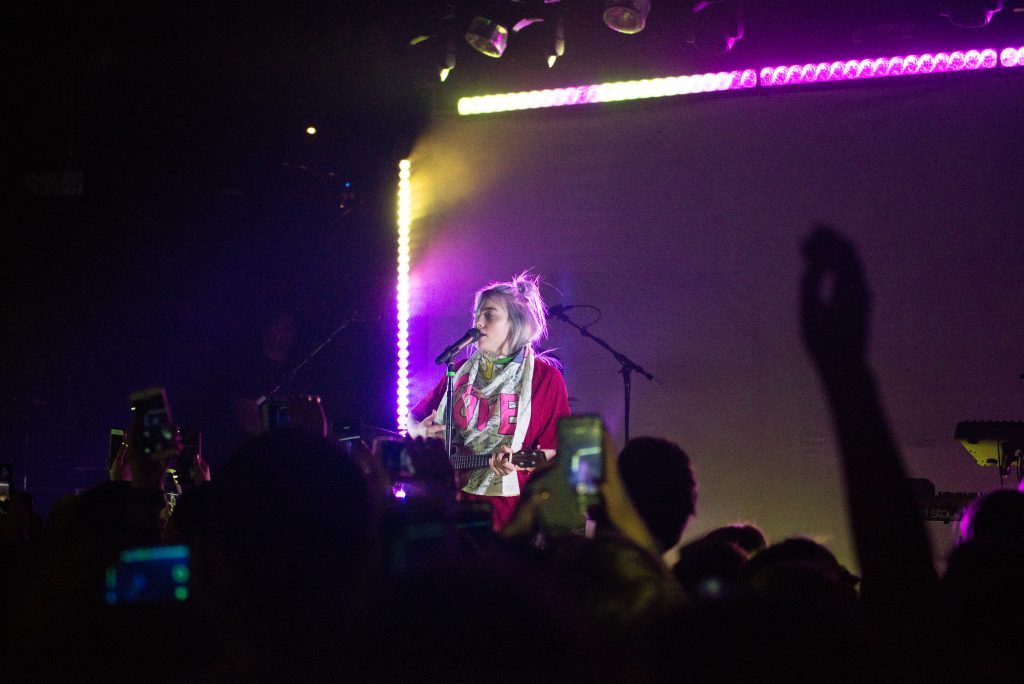 As if the fans were not screaming loud enough, Eilish introduced a new song for her Boston audience to hear and encouraged everyone to put their phones away and enjoy the soft ballad.
"Who in here hates themselves?" Eilish yelled. After a loud roar, she sang the delicate and mesmerizing song "ocean eyes," the single that was unveiled on soundcloud and later launched her career. The song was certified gold in the U.S. and has over 40,000,000 plays on Spotify.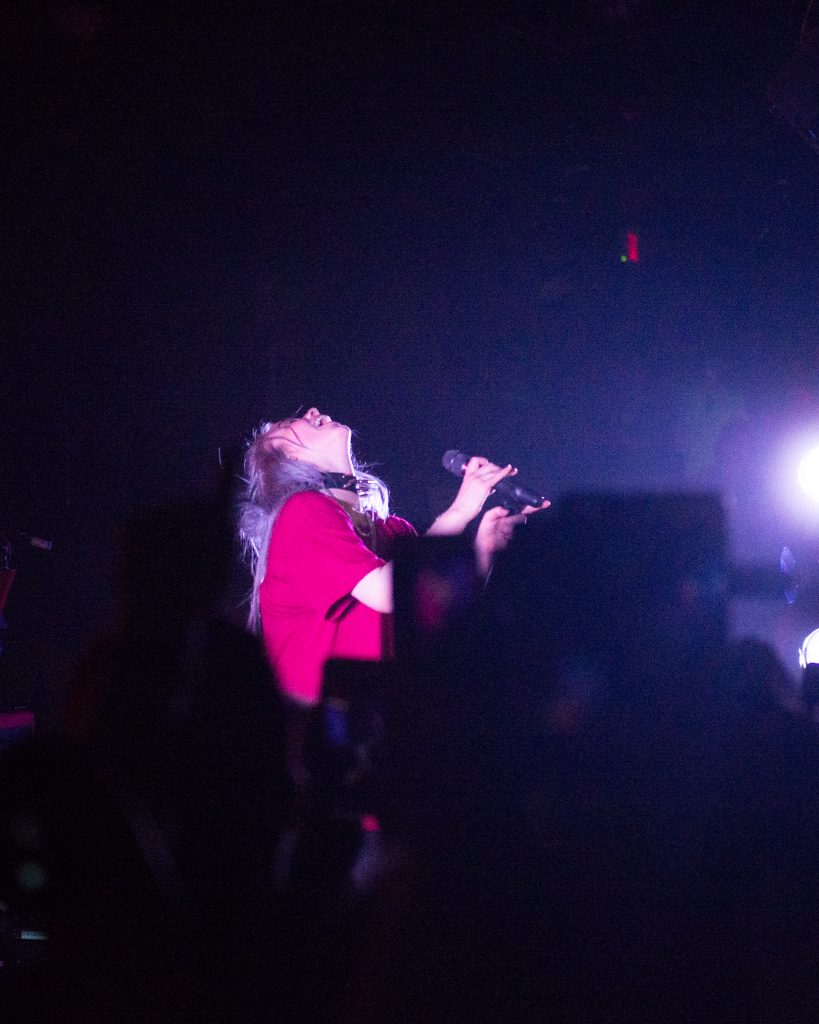 As Eilish finished her set, the crowded shouted for the encore and reappeared on stage for "my boy," "hostage," and a crowd favorite "COPYCAT." Eilish hugged her fans that were around the barricades and took a video of the fans for her Instagram story.
Comments