By:
BostonTamCam
-
Monday, Sep 19, 2016 - 12:00pm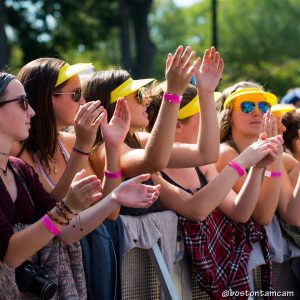 MIX104.1 hosted their annual MIXFest featuring OneRepublic, Ingrid Michaelson, and Shaggy. Kicking off the concert at DCR Memorial Hatch Shell, MIX's 15 Seconds of Fame Winners, Tyler and Ryan Falcoa belched out their cover of Shawn Mendes's "Treat You Better."
Next up at MIXFest was Indie Folk singer, Ingrid Michaelson, who rose to fame with her first single, "The Way I Am." With her signature ukulele and her sassy comments during song transitions, Ingrid gave an unforgettable jam session Saturday afternoon, singing hits like "Be OK," "Parachute," and "Girls Chase Boys."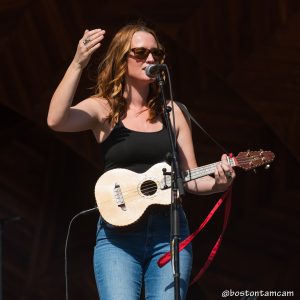 Ingrid ends her set with her latest single "Hell No," which ends up being a collective big middle finger emoji to all of her ex-lovers.
Don't forget to mark your calendars for Ingrid Michaelson's return to Boston on November 18th 2016 at House of Blues on Lansdowne.
Yeah…It wasn't me. It was Shaggy.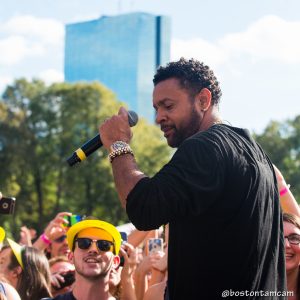 It completely blew my mind that everyone in the crowd knew the lyrics – from the teenyboppers in the front row to the moms who were dragged to the Hatch Shell for the free concert. "It Wasn't Me" helped Jamaican-American reggae artist Shaggy break into the pop scene, and it had everyone singing his Caribbean tunes.
"I love Boston…but let me bring you to my country." Mr. Boombastic stirred things up many of his classic dancehall and reggae beats while whipping out his Jamaican flag. And who could forget "Angel," one of his more popular love anthems?
The stage, of course, was not big enough of a playground for Shaggy so he hopped off the stage and into the photo pit. In addition to entertaining the press photographers, Shaggy shot a live YouTube video of the thousands of fans who showed up this weekend and went onto the barricades towards to crowd.
Shaggy ends his set by stepping back from Jamaica and going to one of his latest pop singles, "I Need Your Love." Yes – I do need your love, Shaggy.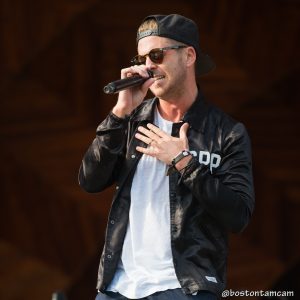 Ryan Tedder led OneRepublic as they ran out of backstage with "Love Runs Out." Did anyone else notice Ryan's black bomber jacket? Written on the back of the jacket states was GUILTY PARTIES. If anyone was wondering, it is a Japanese clothing line called Wacko Maria.
Not much of a talker like Shaggy or Ingrid, Ryan slowed down the tempo with "Wherever I Go" and then it is picked right back up with "Secrets." I was so swooning when Brent Kutzle busted out the violin.
"Speaking of a perfect day and a perfect city, this song kinda encapsulates that," Ryan Tedder told the audience as he started to strum away to "Good Life."
OneRepublic ended the incredible Saturday afternoon with "Stop and Stare," "Apologize/Stay With Me" mash up, "Counting Stars," and "If Lose Myself" that could be heard all the way from Boston Common.
What a weekend.
Photo Credits: bit.ly/TamCamIG