Zeds Dead heading to Boston October 3rd
By:
BostonTamCam
-
Thursday, Sep 22, 2016 - 2:00pm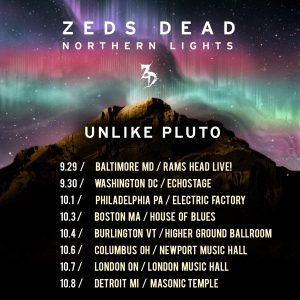 Toronto duo Zeds Dead announced their fall tour, naming it after their upcoming album Northern Lights.
Looks like DC and Hooks are collaborating with some big-time rappers. Word on the street is that the album will be star-studded, featuring Weezer's Rivers Cuomo, Pusha T, Diplo, Twin Shadow, Elliphant, Jadakiss, Styles P, and a few others.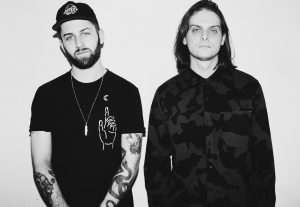 DC shares that "We like good rappers. We're in New York right now; that's the Mecca of hip-hop for me. I like all sorts of stuff, but my heart is with the golden era, East Coast sound. These guys are legends to us. The type of hip-hop we gravitate towards involves good lyrics." Hooks adds, "New York had a huge influence on the Toronto hip-hop scene. Now you're sort of losing the geographic-centered styles. People in Toronto are doing songs like people in the South."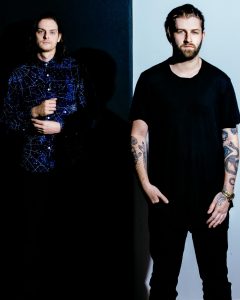 The album should drop later this week or perhaps early October.
Regardless, you all should get your tickets to their show at the House of Blues on Lansdowne. Tickets range $30-99 at LiveNation.
And while you wait to check them out in October, check out their premiere of ZEDS DEAD and Diplo's "Blame" (feat. Elliphant). Video is very chill.
.@whoszed & @diplo – "Blame"(feat. @elliphantmusic) (Official Music Video) ?? So happy to premiere this absolutely EPIC video. pic.twitter.com/Z7Aaw0maHT

— Trap Nation ? (@AllTrapNation) September 21, 2016
Comments